John Brennan agrees: Trump is clear and present danger to US - MSNBC | Russian agents 'reel in' unsuspecting Americans and trick them into treason using these techniques: former CIA director | Trump and Putin Have Met Five Times. What Was Said Is a Mystery. - The New York Times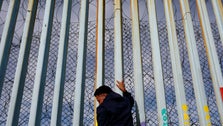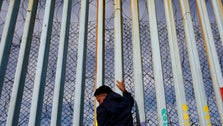 Robert Mueller reveals two key new Trump-Russia criminal targets, and one of them is in Congress
Even as Donald Trump tries the last ditch move of trying to install William Barr as his corrupt new Attorney General, Special Counsel Robert Mueller is busy reminding everyone that it's far too late for anything like that to stop him. To that end, Mueller has just revealed two key criminal targets – and one of them is a Republican Congressman.
Robert Mueller made new court filings in the Paul Manafort case on Thursday which revealed that he is in fact criminally targeting alleged Russian spy Konstantin Kilimnik. Why does this matter? Manafort was using Kilimnik as his Kremlin liaison during the election, in the plot to rig the result in Donald Trump's favor. Kilimnik's location is unknown, and even if Putin hasn't killed him off, it's unlikely he'll ever be hauled into court. So you're probably more interested in the other new Mueller target, the one who's actually going to prison.
That's a guy by the name of Devin Nunes. We all know he's guilty of obstruction of justice, because we all watched him commit much of it in plain sight. But now, according to the Daily Beast, Robert Mueller is investigating Nunes for his role in
meeting
with Michael Flynn and Turkey during the transition period. Flynn was busy plotting serious crimes with Turkey in this timeframe. It's not known precisely what Nunes' role was. But it matters greatly that he had a role at all.
Robert Mueller was always going to have to meet a high legal bar to prove in court that Devin Nunes committed obstruction of justice on Donald Trump's behalf, because obstruction is usually associated with improperly protecting yourself. But now that we know Nunes had a role in the original Trump-Flynn scandal, it'll help prove that Nunes was indeed trying to protect himself when he tried to obstruct the investigation into Trump. Also, Mueller is only letting the media know about the Nunes probe because he's already got Nunes nailed; he's signaling to Nunes to come in and cut a plea deal.
Brexit Vote Disaster: No Matter What Happens Politically, Britain Must Leave The EU - Investor's Business Daily
Brexit Vote Disaster: No Matter What Happens Politically, Britain Must Leave The EU
Investor's Business Daily
Brexit: Don't be confused by Britain's Brexit vote. The parliamentary loss by British Prime Minister Theresa May's Brexit plan is a defeat for her, not for Britain's ...
Stephen Colbert Reveals Just How Uncomfortably Close Trump Is To Putin
"Late Show" host jokes that he found Trump's handwritten notes about Putin.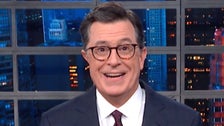 Adam Schiff drops the hammer on Donald Trump nominee William Barr
Now that all of his other antics have failed to stop Robert Mueller from reaching the finish line, we're seeing Donald Trump try to install William Barr – a guy who has already gotten a head start committing obstruction of justice with his appearances on Fox News – as Attorney General.
Senate Republicans have enough votes to confirm William Barr, so the only thing Senate Democrats can do is use these confirmation hearings to expose Barr so thoroughly, a few Republicans become afraid to take the career risk of voting for him. The odds of that working aren't great, because in general, there are no depths to which today's GOP won't sink. But there is a wildcard in the mix.
Even if William Barr is confirmed, the House committees, all of which are Democrat-controlled, can force Barr to come in and testify on a regular basis. If Barr is attempting to commit obstruction of justice, the Democrats can call him out for it in real time on live national television, thus perhaps spooking Barr into backing off, for fear he'll end up in prison. So it matters that House leaders are already dropping the hammer on this guy.
After William Barr's stunningly inept, dishonest, and corrupt answers during his testimony on Tuesday, House Intel Committee Chair Adam Schiff tweeted this: "Call me old fashioned, but America deserves an Attorney General committed to following the advice of ethics lawyers. Call me naive, but there are attorneys qualified to serve as AG who have not expressed hostility to the Mueller probe. Call me what you will, but demand better." Barr isn't going to like being routinely hauled before Schiff's committee.
Senate Republicans break with Trump on Russia sanctions - CNN
Senate Democrat: We're 'Moving Toward Indictment And Charges' Against Trump
Sen. Sheldon Whitehouse added that they're not "at the stage of actually being able to make the charge" yet.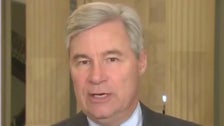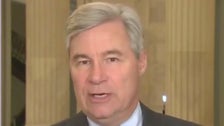 Seth Meyers Completely Destroys One Of Trump's Biggest Myths
The "Late Night" host checks in on "Trump Country" to see how it's handling "winning so much."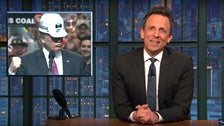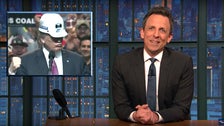 Another good day for Putin as turmoil grips US and UK - CNN International
Another good day for Putin as turmoil grips US and UK
CNN International
The news just keeps on getting better for Vladimir Putin.
Fox News Legal Analyst Wants To Disband And Replace The FBI To Protect Trump
"It is time that the FBI be halted," Gregg Jarett said.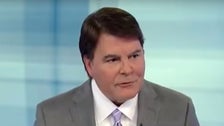 'El Chapo' Bribed Former Mexican President, Former Drug Trafficker Tells Court
An alleged top drug-trafficker for Joaquín "El Chapo" Guzmán testified in federal court the infamous Mexican drug lord paid a $100 million bribe in October 2012 to Mexico's then-President-elect Enrique Peña Nieto.
Saudi Teen in Canada Protected by Guards Amid Threats
The young Saudi woman who arrived in Canada last week after pleading for asylum from a Bangkok airport hotel room is being monitored by security guards in Toronto because of threats she has received on social media.
U.K. Parliament Roundly Rejects May's Brexit Plan
The outcome prompted the head of the opposition to call for a vote on U.K. Prime Minister Theresa May's leadership, as uncertainty deepens around the U.K.'s exit from the EU in just over two months.
Terrorists Claim Deadly Attack on Kenya Hotel Complex
Somali extremist group al-Shabaab claimed responsibility for a deadly attack and siege at an upscale hotel and office complex here popular with tourists, business travelers and local elites.
PAGES