Trump investigations - Google Search Thursday January 3rd, 2019 at 12:41 PM
Get link

Facebook

Twitter

Pinterest

Email

Other Apps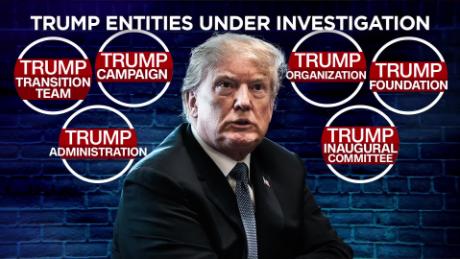 Read the whole story
· · ·
During a Wednesday Cabinet meeting, the president appeared to praise the Soviet Union's 1979 invasion of Afghanistan while also managing to get in references to Tom Cruise, President Obama and plane loads of cash. Is the president fit for the position he holds?
Jan. 3, 2019
Watch President Trump's wide-ranging cabinet meeting comments in 140 seconds
President Donald Trump on Wednesday hosted his first Cabinet meeting of the new year, where he offered a bleak preview of what top lawmakers are expected to encounter later in the day, when they visit the White House for what was being billed as a briefing on border security.
Trump began the meeting by saying he could "get a lot done" with Democrats, but quickly shifted into more familiar talking points about the proposed wall he has long promised his supporters that he would build along the U.S.-Mexico border. Democrats have so far refused to vote for any funding for Trump's wall, while the president has repeatedly demanded $5 billion.
"The United States needs a physical barrier," Trump said.
Over the course of more than an hour, Trump used the meeting to warn of a massive flow of drugs and crime entering the United States over the southern border. He also repeated several incorrect and false statistics about the number of people living in the United States illegally, and the rate at which those people commit crimes.
Trump spoke as a partial government shutdown entered its 12th day, with no end in sight. The shutdown was prompted by the president's refusal to sign spending bills for half a dozen federal agencies unless Congress provided an additional $5 billion for a border wall.
"We are in a shutdown because Democrats refuse to fund border security," Trump said Wednesday, before accusing Democrats of playing politics with border security with an eye "on 2020″ presidential elections. Trump also repeated his false claim that former President Barack Obama built a wall around his home in Washington.
Top congressional leaders in both parties are scheduled to visit the White House at 3 p.m. ET Wednesday for a briefing that Trump said will be conducted by Homeland Security Secretary Kristjen Nielsen as well as other top DHS officials working on border issues.
Trump's remarks during the more than extensive Cabinet meeting are likely to do little to resolve the stalemate between the White House and congressional Democrats that is currently holding up government funding. On the contrary, Trump and his Cabinet appeared to dig in deeper by repeating the same talking points the White House and the president have been using for weeks.
The president invited several Cabinet members to speak, including Nielsen, who addressed the meeting via videoconference from San Diego, Energy Secretary Rick Perry and Vice President Mike Pence, all of whom took turns praising Trump for taking a hard line on the border wall.
Key departures from Trump's Cabinet in recent months meant that several top positions were currently being filled by officials in an acting capacity, including acting Attorney General Matt Whitaker and, more recently, acting Defense Secretary Patrick Shanahan. Both men attended Wednesday's meeting.
Wednesday was Shanahan's second official day on the job, having succeeded former Defense Secretary James Mattis on the first of the year. Mattis resigned over what he said were policy disagreements with the president.
Also attending Wednesday's Cabinet meeting were acting chief of staff Mick Mulvaney, who takes over from outgoing chief John Kelly, acting U.S. Ambassador to the United Nations Heather Nauert, and acting EPA Administrator Andrew Wheeler.
The shutdown affects some 800,000 federal workers nationwide, who are either being forced to stay home on furlough or forced to keep working without pay.
Read the whole story
· · · · ·
Next Page of Stories
Loading...
Page 2
The Polish air force on Thursday (3 January 2018) took over the lead for NATO's air policing mission in the Baltic states from the Belgian Air Force. In a ceremony at Lithuania's Šiauliai airbase General Tod Wolters, Commander Allied Air Command welcomed the Polish Air Force detachment and commended the Belgian Air Force for having kept the Baltic airspace safe during their four months tour.
German forces on Tuesday (1 January 2019) took the lead for NATO's Very High Readiness Joint Task Force (VJTF), providing thousands of soldiers to be on standby and ready to deploy within days. Germany takes over from Italy, which provided the VJTF lead brigade in 2018.
Ukraine hopes for NATO, U.S. support in boosting defense capabilities
UNIAN
Ukraine's Ambassador to the United States Valeriy Chaly says that Ukraine hopes for NATO and U.S. support in boosting its defense capabilities. Ukraine also ...
---
M.N.: Investigate the entire upper echelon of the Obama's FBI! The least that they can be accused of is the manifest and obvious, utter professional incompetence. The worst, no one wants to think and to talk about. They made the FBI and the American political system the laughing stock of the world. They undermined the American and the Global Security.
http://globalsecuritynews.org/2018/12/05/m-n-investigate-the-entire-upper-echelon-of-the-obamas-fbi-the-least-that-they-can-be-accused-of-is-the-manifest-and-obvious-utter-professional-incompetence-the-worst-no-one-wants-to-th/
M.N.: Investigate the entire upper echelon of the Obama's FBI, and consider bringing the criminal charges against all the former and current FBI officials! | Bill Priestap, a 20-year veteran of the FBI, will exit the agency at the end of the year, according to a new report. – WSJ | FBI News Review
Investigate the investigators! Save America! Reform the FBI now!
M.N.: Investigate the entire upper echelon of the Obama's FBI, and consider bringing the criminal charges against all the former and current FBI officials who were involved in "Clinton emails investigation" (which was designed by the adversaries, and was used to divert the resources), and "Trump – Russia NON-INVESTIGATION" for this fundamental, historical, unprecedented failure of the American Counterintelligence which is primarily the responsibility of the FBI.
The least that they can be accused of is the manifest and obvious, utter professional incompetence. The worst, no one wants to think and to talk about. They made the FBI and the American political system the laughing stock of the world. They undermined the American and the Global Security.
Investigate all of them in fullest and in-depth!
---
Next Page of Stories
Loading...
Page 3
Next Page of Stories
Loading...
Page 4
---
Democrats are holding their ground as Trump makes it clear that he will not budge from his $5 billion demand to fund his border wall. The impasse leaves hundreds of thousands of US federal employees in a limbo of either waiting for payment or unpaid leave.
The US House of Representatives is set to reconvene with a record number of women. The November mid-term elections saw Democrats win a large majority in the House and this is sure to change the dynamic in Washington.
Deutsche Welle
The wall is the entire basis of Trump's leadership.
Read the whole story
· · ·
Next Page of Stories
Loading...
Page 5
Next Page of Stories
Loading...
Page 6
Fighting continues as thousands of refugees struggling to survive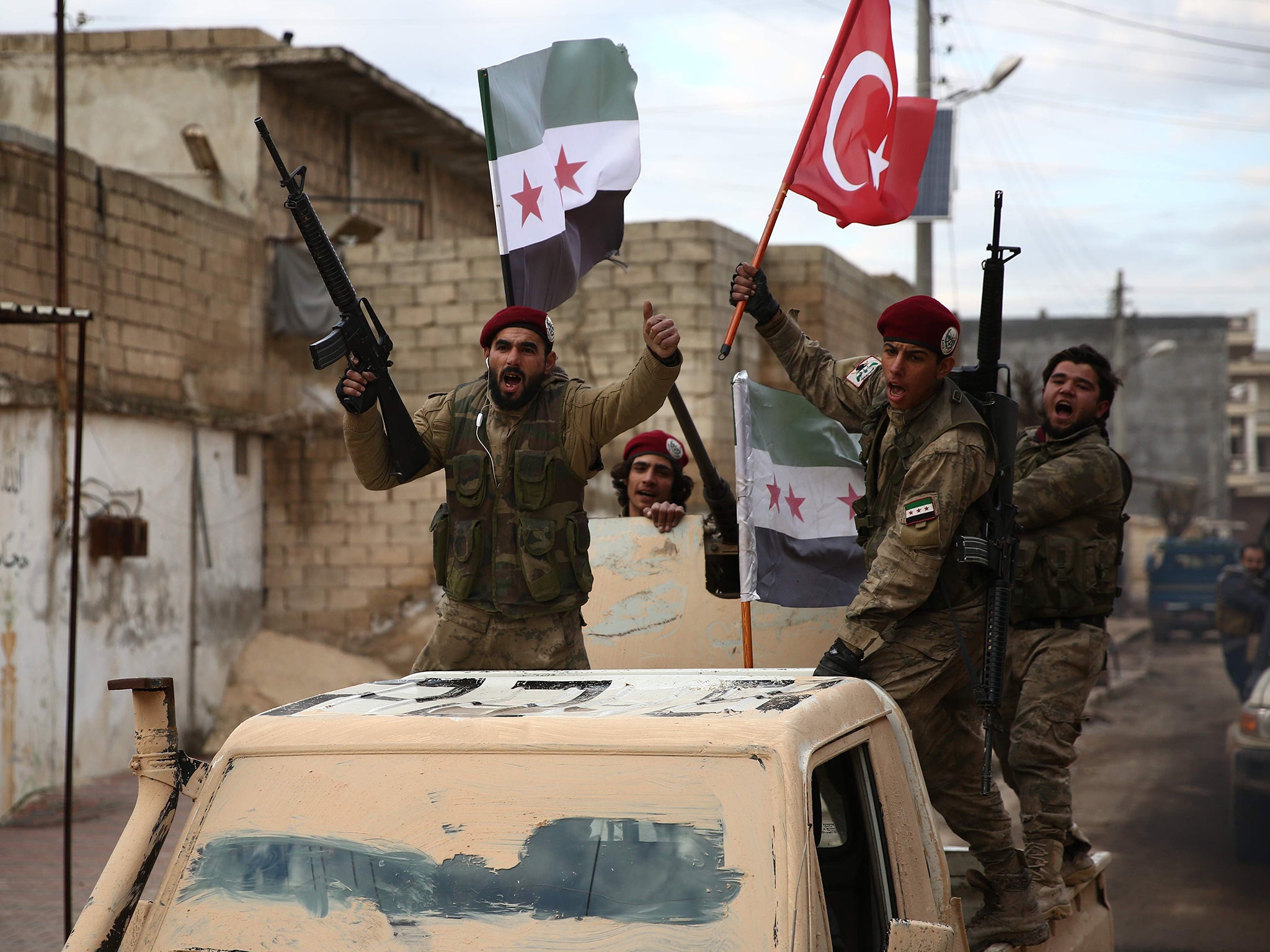 The first MS13 and Barrio 18 gang members to arrive in El Salvador were deported from the United States in the late 1980s. Some even fought in the civil war, which did not end until 1992. In El Salvador they found fertile territory for their organizations to flourish, recruiting a generation of adolescents and teens for whom the Cold War had no relevance and the future held no promise. They put down deep roots among those already marginalized by society and soon controlled streets, squares and entire neighborhoods.
On July 23, 2003, former President Francicso Flores turned gangs into the country's foremost public security problem. He quickly learned — and ensured others did as well — how politically useful gangs could be, especially the immediate effects on popularity by simply uttering one of their names in a speech.
Between July 23 and August 30, 2004, the National Civil Police (Policía Nacional Civil – PNC) reported the arrest of 19,275 alleged gang members. Of them, 91% (17,540) were freed almost immediately when judges found no reason to keep them behind bars. Only 5% of the people arrested received an actual criminal trial.
Elías Antonio Saca succeeded Flores as president. Also with ARENA, he was a quick study, launching his own marketing plan on August 30, 2004, just three months after taking office, which essentially involved riding the coattails of Flores' hardline policies.
He used the gangs and the Salvadorans' fear of them as political fuel for passing laws that would allow his government to arrest increasingly more people suspected of being gang members and sentence them to longer prison terms. And when deadly riots and territorial clashes reached an unprecedented fever pitch, even for the country's and substandard prisons, Saca used the same fear to pass a law allowing his government to assign entire prisons to individual gangs. On September 2, 2004, Saca officially assigned the Ciudad Barrios and Quezaltepeque prisons to the MS13 and the Chalatenango and Cojutepeque prisons to Barrio 18.
Perhaps it went unnoticed at the time, but amid the flurry of these heavy-handed laws, the gangs received a thorough education in politics.
Between 2003 and 2006 the gangs focused on building up their base and shaping themselves into the organizations they are today. Some even overhauled their image, ridding themselves of the jarring appearance the police had come to expect from them. They solidified and expanded their territorial control and grew into sophisticated criminal organizations. They built internal structure and hierarchies and fine-tuned their mechanisms for obtaining and managing money.
According to official data from the Attorney General's Office, in 2003 it investigated 467 cases of gang-related extortion for that year. The office initiated some of them itself, and others began with reports from citizens or police officers. Three years later the number of investigations into reports of the same crime skyrocketed to 3,161, seven times what it was in 2003.
It can reasonably be assumed that the Attorney General's Office is right when it says such figures reflect only the tip of an enormous iceberg hidden by high rates of underreporting. But they also clearly illustrate how extortion consistently and virally spread as the gangs discovered its usefulness as a financing mechanism and made it their go-to means of bringing in profits.
Growth inevitably leads to turf wars, and the first decade of the 21st century was marked by intense clashes between Barrio 18 and the MS13 as they expanded their territory.
Homicides went from 2,344 in 2002 — before the implementation of Flores's Iron Fist Plan and its media blitz — to 4,380 in 2006, when the plan's higher arrest rates had already put unparalleled numbers of suspected gang members in prison and the effects in theory should have been seen in the streets.
All gang members assume that sooner or later they will serve time in prison, and once inside it is better to be surrounded by friends than enemies. Moreover, if a gang member disobeys a ranfla and is later arrested, he knows that in El Salvador he will not be sent to just any prison, but the one controlled by the very gang leadership he crossed. And he will pay for his transgression.
With the new laws in effect, the gangs suddenly found themselves in exclusive spaces free of their enemies. They could exert their authority over the streets and establish communication throughout the whole country, all from inside prison walls.
Saca's presidential term ended in 2009, a momentous year because for the first time a left-wing party won the presidency. Not only that, but the National Liberation Front (Frente Farabundo Martí para la Liberación Nacional – FMLN) was a guerrilla group before transitioning into a political party. Its strategy of running former journalist Mauricio Funes as an "outsider" candidate with no political past had hit its mark.
But El Salvador reached a far more troubling record that year. It became the most homicidal country in the hemisphere, with a rate of 71 homicides per 100,000 inhabitants.
Barely a year into his term at the time, President Funes, perhaps hard-pressed to show signs of strength, resorted to the same strategies as his predecessors: Iron Fist-like laws coupled with huge advertising campaigns.
The forced strike immobilized approximately 60% of the country's public transportation nationwide for two days, according to transport unions. The Chamber of Commerce stated that commercial activity in the urban centers decreased by 40% and produced $24 million in lost business. The government sent 2,000 soldiers, including tanks armed with cannons and heavy machine guns, to the streets to reinforce the 3,500 who were already working regular public security details.
It was a powerful gesture from the gangs.
National Defense Minister David Munguía Payés got a lot of attention in those days.
"The gangs want to scare the population, show their strength. A democratic government like ours cannot negotiate with criminal organizations," he said, while mocking their proposal to hold a dialogue.
Munguía Payés had come onto the scene in one of many of the Funes administration's political intrigues. In this case, Funes made a major change to his public security cabinet by replacing an original FMLN party member with then-Major General Munguía Payés, his friend and trusted ally.
The military official-turned-cabinet minister promised he would reduce the homicide rate by 30% in just one year.
On March 14, 2012, El Faro reported that the Funes government and the three biggest gangs in the country had held secret negotiations with each other. The government moved the ranflas from the country's maximum-security prison to the minimum-security prisons their respective gangs controlled. In exchange, the gang leaders had to agree to a truce in order to bring the murder rate down.
In a few weeks, the Funes administration's emissaries managed to get the leaders of the three gangs to the negotiating table. Together, they prepared a document containing commitments to stop the murders and open a path to dialogue between the gangs and the authorities. The ranflas were then transferred to the minimum-security prisons and regained full control of their criminal organizations.
In an impressive show of power, the gang leaders drove El Salvador's homicide rate down by 60%, seemingly overnight. In 2012 the country slipped out of first place in the ranking of the world's most violent nations.
When El Faro broke the story about the secret agreement, authorities lied and denied that a deal had been struck with the gangs.
These were all prerequisites for the gangs and the government to hold formal talks. But those talks would never happen.
The strategy failed to garner the attention they sought from the government. As the 2014 elections approached, all of El Salvador's political parties, including the FMLN, publicly rejected the idea of negotiating with the gangs. The chances of the government and the gangs resuming their dialogue seemed to have disappeared.
It no doubt came as a surprise, then, when Congressman Benito Lara approached gang leaders to reopen talks between them and the FMLN. But Lara, who later became the country's public security minister, did not want to focus on reducing murder rates. Instead, he wanted the gangs to help the FMLN to win the elections by mobilizing new voters and intimidating the opposition.
The gangs engaged Lara as one unit. After discussing his proposal together and asking Mijango — a familiar face — for advice, they decided to put a price on the work they would do for the party. According to gang members who participated in the meetings with Lara, they told the FMLN it would cost $250,000 for them to work with the campaign, plus a promise to resume talks if the FMLN held on to the presidency.
After their initial brush with politics, however, the gangs learned a bit about realpolitik and recorded the meetings, just in case. And some of those videos were eventually released because of either revenge or blackmail.
Gangs members stated they decided to stick with the FMLN in part because they were appalled by ARENA's campaign, which condemned the truce and repeatedly insinuated that dealing with the gangs required doing "what had to be done."
The FMLN won the elections and stayed in power. And the presidency went to a member of the former guerrilla movement's general command: Salvador Sánchez Cerén.
Immediately after the elections, however, the FMLN would once again betray the gangs.
In June 2014 Sánchez Cerén assumed power and Lara took his post as security minister. The new government then suspended all dialogue channels with the gangs. In January 2015, the president ordered the reinstatement of the policy sending the ranflas to maximum-security prison and announced his own tougher version of the country's Iron Fist Plan.
The gangs saw more of what had become the status quo: aggressive police operations, severe prison conditions and promises that no dialogue would ever be established.
In 2015, what seemed to be the impossible happened. El Salvador beat its own homicide record and reached a disheartening three-digit rate of 103 murders per 100,000 inhabitants. It became the murder capital of the world, with the exception of a few countries engaged in open warfare.
A new subversive element had been added to the rapidly evolving structures at play in El Salvador: shifts in the direction of the violence.
But now they see the government as a common enemy and themselves as the warriors who would defeat it on the battlefield.
Read the whole story
· · · · · · · · · · · ·
The gulf between a coherent foreign policy and President Donald Trump's narcissistic nihilism is captured by the distance between departed Secretary of Defense James Mattis and ascendant Secretary of State Mike Pompeo ― and their reactions to Trump's precipitous withdrawal from Syria.
The Syria decision was quintessential Trump: abrupt, peremptory, unmoored from strategy, contemptuous of advisers and allies, and rooted in a lie ― that America had won a final victory over the militant group that calls itself the Islamic State. In response, Mattis submitted a stinging resignation letter to Trump, telling the president he should "have a Secretary of Defense whose views are better aligned with yours."
Though he, too, objected to the decision, Pompeo issued
a feeble defense
of the Syria withdrawal,
cementing his role as the State Department's Paul Ryan. Indeed, Trump
assigned Pompeo
the exquisitely demeaning task of telling Mattis to leave the Pentagon prior to his stated resignation date.
The episode confirms that one cannot serve Trump with integrity, or even competence. Only courtiers remain. Mattis worked to constrain Trump's whims; Pompeo catered to them, eventually eclipsing Mattis in Trump's favor ― and survived.
"Mike Pompeo is doing a great job," Trump
declared in a tweet last month
,
calling Pompeo's predecessor, Rex Tillerson, "dumb as a rock." Under Pompeo, the president wrote, "it is a whole new ballgame, great spirit at State!"
Hardly. Eight months after Pompeo's announcement that State would "get back our swagger," morale still suffers. Nearly half of key posts
remain empty
,
and Trump ordered the Syria withdrawal without consulting the officials charged with policy in the region,
prompting the resignation
of Brett McGurk, the department's envoy to the allied coalition fighting ISIS. Only Pompeo is swaggering ― which, it turns out, is his principal talent.
No surprise. Prior to becoming Trump's CIA director, Pompeo was a tea party congressman, a fundamentalist climate change denier who trafficked in Islamophobic hysteria. He ingratiated himself with Trump by parroting his empty and erratic foreign policy pronouncements as they oscillated between mindless bellicosity and nominating himself for the Nobel Peace Prize.
Take Pompeo's arrogant and self-contradictory
speech to NATO ministers
in December. Serially, he claimed that Trump was building "a new liberal order"; emphasized "America First" over global cooperation; and disparaged the World Bank, the United Nations, the International Monetary Fund and, amazingly, the European Union. Missing was any coherent vision for our allies ― Pompeo was aping his solipsistic audience of one.
As Trump's global eunuch, Pompeo fronts for a phony peace process that is ratifying North Korea's nuclear arsenal. Formerly a fervent advocate of regime change in North Korea, Pompeo fluttered helplessly in Trump's slipstream over the last year as the president careened from imposing sanctions and threatening "fire and fury" to granting the murderous Kim Jong Un the unprecedented honor of a summit and then proclaiming, after a couple hours of kabuki summitry during which they "fell in love," that "there is no longer a nuclear threat from North Korea" ― leaving Pompeo to play Kim's fool in Trump's narcissistic fantasy of peace.
Shortly thereafter, our intelligence agencies concluded that Kim was deceiving Trump by developing more nuclear materials and ICBMs. When Pompeo visited North Korea to flesh out "denuclearization," the regime castigated his "gangster-like demands." A second visit yielded only an as-yet-unfulfilled promise to allow international inspection of a supposedly destroyed test site and the prospect of another summit, undercutting Pompeo's role as intermediary.
The North Koreans, Korea expert Sue Mi Terry says, "just want to deal with Trump." Who wouldn't? Now
Kim has issued a New Year's statement insisting that North Korea won't denuclearize until the U.S. drops sanctions, withdraws its nuclear and military capabilities from South Korea and formally ends the Korean War. This
confirms the point of Kim's charade: North Korea will never yield its nuclear weapons
. As his fig leaves wither, Pompeo has labeled Kim's contemptuous treatment as "bumps in the road" in "a great process."
Only in Trump's mind. In the real world, North Korea will become a nuclear power on Trump's watch ― as Pompeo looks on.
The Washington Post via Getty Images
Still, nothing captures Pompeo's feckless tenure better than Trump's self-canceling policies toward Iran. Imagining Iran as a colossus astride the Middle East, Trump and Pompeo, despite Mattis' advice, favored abrogating the Iran nuclear deal negotiated in cooperation with five international partners, substituting a fanciful policy of "maximum pressure" that demanded an end to Iran's internal repression and support of militias in Syria and Lebanon ― essentially, regime change.
No doubt Iran helps roil the region. But its military resources are dwarfed by its Sunni Arab neighbors. While imperfect, the Iran deal postponed Iran's nuclear development while subjecting it to stringent inspections and verification. Alienated by Trump's unilateral decision, our fellow signatories are cooperating with Iran to preserve the deal and evade American sanctions against the regime. Trump's alternative, they sensibly believe, enhances the risk of war.
Concurrently, Trump's uncritical support for Saudi Arabia as a regional counterweight to Iran licenses the reckless behavior of Crown Prince Mohammed bin Salman: blockading Qatar, kidnapping Lebanon's prime minister, conducting a brutal military campaign against Shia insurgents in Yemen and repressing or murdering dissenters like Jamaal Khashoggi. Overall, what Pompeo calls the "disruptive boldness" of Trump's Iran policy has further destabilized the Middle East.
Here Pompeo's linguistic and geopolitical crudity mirrors Trump's. He criticized Congressional "caterwauling" over
Khashoggi's murder
; misrepresented the CIA's finding that MBS directed it; called the Saudis "a powerful force for stability in the Middle East"; and defended America's support for Saudi barbarism that has massacred Yemeni civilians while causing mass famine ― a humanitarian disaster that enhances Iranian influence.
LEAH MILLIS via Getty Images
In that regard, Syria highlights Trump's strategic vacuity ― and Pompeo's impotence. In October, Pompeo said that American troops served "two other mutually reinforcing objectives" beyond defeating ISIS: "a peaceful resolution in Syria" and "the removal of all Iranian and Iranian-backed forces." Further, Mattis argued, our military presence was critical to maintaining internal stability, containing Russia and preventing Turkey from slaughtering our chief allies against ISIS, the Kurds.
What changed? Simply this: Turkey's autocratic President Recep Tayyip Erdogan told Trump what he wanted to hear ― that Turkey could mop up ISIS in Syria, and that America could decamp. "It's all yours," Trump
reportedly replied
. "We are done."
So he did. Without consultation, Trump unilaterally reversed America's stated position ― including Pompeo's blustery pledge that American troops would remain until Iran withdrew "all forces under Iranian command throughout the entirety of Syria."
Just that week, the State Department's Syria envoy, James Jeffrey,
had stated
that the U.S. would remain until ISIS was defeated, Iranian influence was curbed and America helped achieve a political solution to Syria's catastrophic civil war ― defusing a potentially incendiary "great-power conflict" involving Russia, Iran, Turkey and Israel. In his exit statement, McGurk wrote that the "complete reversal of policy" had "left our fighting partners bewildered." Not to worry: "Donald's right," Russian President Vladimir Putin assured us.
In short, Trump's unmediated impulsiveness eviscerated our Middle East policy, benefiting Syria's most malign actors. His stark betrayal of the Kurds left them in a killing zone between Erdogan ― who blames them for Kurdish insurgents in Turkey ― and a genocidal Assad regime they must now embrace. ISIS, which still controls territory in southeastern Syria and has an estimated 20,000 to 30,000 fighters prepared to carry out attacks, is far from defeated.
Russia can now consolidate control over Syria and its government, securing the naval base it has long wanted. Similarly Trump has empowered Iran, through Hezbollah, to dominate eastern Syria, secure oil fields that will help it ameliorate U.S. sanctions, and more effectively menace Israel ― which Trump left to fend for itself.
But the biggest geopolitical loser is America. By abruptly shredding his strategy for Syria and Iran while ceding U.S. influence in the region,
Trump "implements Russia's negative agenda by default, undermining the U.S.-led world order, U.S. alliances, U.S. credibility as a partner and ally," Russian columnist and foreign affairs analyst Vladimir Frolov told The New York Times.
The resulting diplomatic vacuum leaves America without negotiating leverage to effect a settlement that constrains ISIS, protects the Kurds, buffers Israel ― or, tragically, prevents Syrian President Bashar Assad from slaughtering thousands more civilians.
And what of Pompeo, that swaggering secretary who warned that "emboldening Iran would spread even more death and destruction in the Middle East"?
He tried dissembling: His assertion that "we've made the caliphate in Syria go away" confuses territory with fighters. As to the obvious fact that Trump left the Kurds at risk of slaughter, Pompeo says ― pathetically ― that "we're counting" on the Russians and Turks "to honor their commitment" to comply with international law. Invertebrates can't swagger, but they fold with impressive facility.
Not Mattis. Resigning, he wrote Trump that "my views on treating allies with respect and... being clear-eyed about both malign actors and strategic competitors are strongly held"; that "China and Russia... want to shape a world consistent with her authoritarian model"; and that America "must do everything possible to advance an international order that is most conducive to our security, prosperity and values."
Such views, and the integrity to express them, have become disqualifying for service in the Trump administration. In foreign policy Trump is now ungovernable: America First is Trump Alone ― another expression of the dangerous ignorance and mercurial vainglory of a pathological narcissist who prefers playing soldier on the Mexican border to strategizing with advisers and allies about a cohesive strategy to minimize global risks. He has but one trajectory: bad to worse.
So, inescapably, does Mike Pompeo.
Richard North Patterson is a New York Times best-selling author of 22 novels, a former chairman of Common Cause and a member of the Council on Foreign Relations.
Read the whole story
· · · · · · ·
Next Page of Stories
Loading...
Page 7
Is Mueller's investigation a "witch hunt"?
Get link

Facebook

Twitter

Pinterest

Email

Other Apps