12:59 AM 2/13/2019 - Swiss Mystery Company Is at the Heart of a Mueller Puzzle | Russia plans to unplug from internet as US cyber space war heats up
Get link

Facebook

Twitter

Pinterest

Email

Other Apps
Swiss Mystery Company Is at the Heart of a Mueller Puzzle - Google Search
Michael Novakhov - SharedNewsLinks℠ - 25
-
Michael Novakhov - SharedNewsLinks℠
Swiss Mystery Company Is at the Heart of a Mueller Puzzle - Google Search
---
Swiss Mystery Company Is at the Heart of a Mueller Puzzle
---
met
with former Blackwater founder Erik Prince, Donald Trump Jr., and Nader to discuss ideas that could potentially help Trump win the election. During that meeting, as first reported by the
Times
and later confirmed by The Daily Beast, Nader told the room that the crown princes of both Saudi Arabia and the UAE were eager to help Trump win the election.
Zamel, through his lawyer, has previously denied pitching an official plan for the campaign or working with campaign members. Two other sources close to the Trump team said they did not believe Zamel, or Psy Group, carried out an official cybercampaign. But according to
The New Yorker
, Zamel told Nader after the election, "
Here's the work that we did to help get Trump elected
."
Nader's payment of $2 million after the election went through to Zamel. Exactly what for—that's unknown. The ultimate beneficiary could offer clues.
Lawyers for Zamel—a self-styled
Mark Zuckerberg of the national-security world
—have previously refused to say how much of a stake he held in Psy Group and therefore how much controlling power he had over the company. But records obtained by The Daily Beast show Zamel is a director of the company that owns Psy.
Furthermore, documents reviewed by The Daily Beast and interviews with individuals familiar with Psy Group's financial structure lay bare a complex web of companies with connections to Zamel that point to Salix.
"It's how Joel holds his shares," one former Psy Group employee told The Daily Beast. "They set up trusts and provide nominee services to… shield beneficial owners from their holdings. It's completely legal."
Psy Group, registered as Invop in Israel, has its ownership obscured by a series of offshore companies. In June 2018, after the company's name surfaced in the Mueller investigation, employees
asked an Israeli court
to liquidate the company and financial records revealed that all of
Psy Group's shares
were owned by a Cyprus-registered company known as IOCO Limited. Former Psy Group employees also told The Daily Beast that IOCO was "just another name for Psy."
Since its creation in 2014, IOCO's shares have been owned by a handful of companies registered to post-office boxes in the British Virgin Islands.
Bank records
show that ownership of IOCO changed hands on a roughly annual basis through a rotating cast of anonymous offshore companies.
There are few hints about who owns the handful of companies that hold IOCO's shares, but at least one of the companies listed as a former IOCO owner has links back to Salix.
Leaked documents from the Panamanian law firm Mossack Fonseca show that a company named
Cornell Enterprises SA
was at one point a shareholder of
Prime Nominees Limited
, IOCO's sole shareholder from late 2015 through mid-2016. Salix is listed in the International Consortium of Investigative Journalists' Panama Papers as an intermediary of Cornell, and Cornell shared an address with Salix in Zurich, Switzerland.
Protexer Limited, another former owner of IOCO, is listed as a
subsidiary
of the Trident Trust Company (Cyprus) Ltd., which currently serves as a secretary on the board of IOCO.
IOCO appears to have fallen on hard times itself. In December, the company
announced
a voluntary liquidation by its creditors scheduled for January 2019.
Meanwhile, former Psy Group employees believe they've been "cleared" by law enforcement in the U.S., they told the Daily Beast, and do not expect to face more questioning. Zamel appears to still be
operating
his other major global consulting firm, Wikistrat, which holds contracts with the U.S. government.
psy-group israel - Google Search
---
psy-group israel - Google Search
---
psy-group israel - Google Search
---
psy-group israel - Google Search
---
Russian Oligarch Connected to Psy-Group (Wikistrat) to Israel and Into America as Facebook Collapses – Abel Danger
---
Source:
Medium
Psy-Group sister company controlled by Russian billionaire
by Scott Stedman • June 26, 2018
A month-long investigation into the corporate structure of the private intelligence company that met with Donald Trump Jr., Erik Prince, and George Nader in the middle of the 2016 election campaign has revealed that a sister company of Psy-Group is controlled by a Russian billionaire.
The shadowy CEO of Psy-Group, Joel Zamel, met with the Trump representatives in August 2016 to pitch his social media strategy to the campaign. The Wall Street Journal and New York Times reported that Nader paid Zamel a fee of up to $2 million after Trump was elected, allegedly for an unrelated venture in which a different Zamel-connected company created a presentation demonstrating the impact of social media campaigns on Trump's victory. A lawyer for Zamel has denied that anything came from the Trump Tower meeting.
"Not only are you treading over ground that has been well traversed by others to no avail, but your facts are also wrong. You're chasing ghosts," Mark Mukasey, Zamel's attorney said.
Subsidiary of Psy-Group's parent company controlled by Russian billionaire
As previously
reported
, Psy-Group's parent company is registered in the British Virgin Islands, called Protexer Limited. New details about this parent company have been uncovered in recent days, with all roads leading back to Russia.
An analysis of one of the other subsidiary companies of Protexer, MGTM Financial Services Limited has revealed that it is controlled by the Metropol Group in Moscow, a multi-billion dollar Russian consortium. A preliminary investigation into Protexer's four other subsidiaries is still underway.
A 2016 Disclosure and Market Discipline Report prepared by MGTM
confirms
that "
[t]he company is under the common control of Metropol Group
that operates in such sectors as stock brokering, asset management, consulting, commercial banking, non-financial investing, mining, setting up industrial holdings, real estate and running a network of tour agencies"
Additionally, the MGTM website was registered by a Metropol
employee
, and the two original
Directors
of MGTM were Metropol's COO and head of debt instruments.
Metropol is controlled by Russian billionaire Mikhail Slipenchuk, a member of the State Duma in Vladimir Putin's United Russia party from 2011– early 2016. After Slipenchuk's offshore empire was revealed in 2016 by the Panama Papers, the businessman decided to not seek re-election to the Duma. Though not considered one of Russia's top oligarchs connected to Putin, Slipenchuk is well-connected in Russia's business and political worlds.
Slipenchuk's control of MGTM raises new questions about Metropol's relationship with Psy-Group's parent company Protexer. Two financial experts with decades of experience with whom I spoke couldn't remember an instance of a subsidiary company being controlled by someone without the parent company being controlled by the same person. At the time of this publication, however, there are no direct links between the parent company of Psy-Group, Protexer, and the Metropol Group.
Trident Trust in Cyprus is the ultimate owner of Psy-Group
The trail of shell companies in the ownership structure of Psy-Group ultimately ends with the Cyprus branch of Trident Trust. Protexer is listed alongside 15 other subsidiaries of Trident in Cyprus, a provider of corporate, trust and fund administration services to the financial services sector. Trident services thousands of companies worldwide, but its branch in Cyprus acts as the sole shareholder for just 16 companies in Cyprus and the British Virgin Islands.
An investigation into all of the 16 aforementioned companies has unearthed connections to Russian banking and/or commerce in every company with the exception of Psy-Group's parent company, Protexer, where public information is scant.
• Five of the 16 companies are affiliates or Directors of Slipenchuk-connected banks/companies.
• Three of the 16 companies have Directors that are affiliates of multiple large Russian banks.
• One of the 16 companies used the same secretarial service (Inter Jura) as Paul Manafort in Cyprus.
Multiple requests for comment from Trident Trust over a period of weeks were not answered.
Please go to
Medium
to read the entire article.
________
Source:
The Electronic Intifida
Did Israeli spy firm help Trump win presidency?
by Ali Abunimah • Lobby Watch • 9 October 2018
US President Donald Trump and First Lady Melania Trump are welcomed at Ben Gurion airport by Israeli Prime Minister Benjamin Netanyahu and Sara Netanyahu, May 2017. (Israeli foreign ministry)A
reported in
The New York Times
this week reveals details of a multimillion dollar scheme by a now defunct Israeli spy firm to use social media manipulation and fake online identities in a sophisticated effort to sway the 2016 election in favor of Donald Trump.
Trump eventually secured his party's nomination and went on to win the US presidency but it is unclear if Psy-Group, a firm staffed by former Israeli intelligence agents, gave him a boost.
The company's former CEO Royi Burstien
previously commanded
an Israeli psychological warfare unit.
According to his
LinkedIn profile
, Burstien lives in a settlement in the Israeli-occupied West Bank and held several senior intelligence posts with the Israeli government between 2003 and 2013. He now markets himself as an "intelligence-based influence expert."
Psy-Group has also reportedly been involved in the Israeli government's covert campaign against the boycott, divestment and sanctions (BDS) movement for Palestinian rights.
Back in May, the
Times
reported
that three months before the 2016 election, Psy-Group owner Joel Zamel and an emissary for two powerful Gulf princes had met with one of Trump's sons to talk about ways to help the Trump campaign.
"The emissary, George Nader, told Donald Trump Jr. that the princes who led Saudi Arabia and the United Arab Emirates were eager to help his father win election as president," the
Times
reported.
"The social media specialist, Joel Zamel, extolled his company's ability to give an edge to a political campaign; by that time, the firm had already drawn up a multimillion-dollar proposal for a social media manipulation effort to help elect Mr. Trump."
"There is no evidence that the Trump campaign acted on the proposals," the
Times
states in its
latest report
.
Suspicious payment
But the paper notes that Nader and Zamel "have given differing accounts over whether Mr. Zamel ultimately carried out the social media effort to help the Trump campaign and why Mr. Nader
paid him $2 million
after the election, according to people who have discussed the matter with the two men."
The special counsel investigation run by
Robert Mueller
into alleged foreign interference in the 2016 US election has shown "keen interest" in the payment, according to the
Times
.
"It is unclear how and when the special counsel's office began its investigation into Psy-Group's work, but FBI agents have spent hours interviewing the firm's employees," the newspaper states.
"This year, federal investigators presented a court order to the Israel Police and the Israeli Ministry of Justice to confiscate computers in Psy-Group's former offices in Petah Tikva, east of Tel Aviv."
In May,
Bloomberg
reported
that Mueller's team was inquiring about "flows of money into the Cyprus bank account" of Psy-Group.
A likely line of inquiry is that third parties, not directly associated with the Trump campaign, paid for Psy-Group to go ahead with its covert influence effort.
Psy-Group owner Zamel, an Australian who settled in Israel, also
cofounded a firm
called Wikistrat which has been hired by the government of the United Arab Emirates. That firm has also reportedly been examined by Mueller's investigators.
Please go to
The Electronic Intifida
to read the entire article.
________
The show continues with Joseph Stalin receiving continuing standing ovations from the US Congress after Stalin
tells
America what Israel is going to do:
Benjamin Netanyahu's speech to Congress interrupted by standing ovations
Related reading:
Psy-Group CEO Touted Company's Ability to "Change Public Discourse" on a National Level
Liquidation Manager Moves to Erase Computers of Company Investigated by Robert Mueller's Team
Rick Gates Sought Online Manipulation Plans From Israeli Intelligence Firm for Trump Campaign
Psy-Group to Black Cube: Israel's Role in Global Cyber-Election Meddling
Indonesia rejects trade deal with Australia because of Jerusalem
Although not recommended as a final reliable source, Wikipedia gives us a brief description of
Wikistrat
and
Psy-Group
.
"
Rather than employing a stable of in-house analysts, Wikistrat maintains a network of hundreds of academics, consultants, journalists, and retired government/military personnel. Contributors are invited to participate in a given project if they have relevant expertise, and each individual is compensated for his or her time. Analysts can accept or refuse invitations on a case-by-case basis.
The company uses gamification to incentivize analyst participation. CEO Joel Zamel, who is also head of Psy-Group, said in 2013, "[Wikistrat's platform] uses a gamification engine we created that incentivizes analysts by ranking them at different levels for the work they do on the platform. They are immediately rewarded through the engine, and we also track granular changes made in real time. This allows us to track analyst activity and encourages them to put time and energy into Wiki analysis."
Among the notable members of Wikstrat's analytic community are Richard Weitz, Daniel Pipes, Parag Khanna, Kenneth R. Timmerman, Daveed Gartenstein-Ross, Shaukat Qadir, James Joyner, James C. Bennett, Leon Hadar, Michael Rubin, Mark Galeotti and Anne-Marie Slaughter.
"
WIKISTRAT & TRUMP: YOUTUBE, TWITTER, FB, MUELLER
________
Source:
calcalistech.com
Tactics of Israeli Psy-Group, Black Cube Revealed in Canadian Court Battle
Toronto-based investment firm West Face alleges a rival hired both companies to help sway a business dispute
by Tomer Ganon and Orr Hirschauge • June 3, 2018
Two Israeli intelligence gathering firms, Psy-Group and Black Cube, have been at the center of several exposes in recent months. The former pitched a social media manipulation campaign to the Trump campaign in 2016, according to the New York Times. The latter sent its employees to secretly find damaging information on two former Obama White House aides involved in negotiating the Iran nuclear deal, the New Yorker magazine reported. Now, both firms are being sued in Canada in an unrelated case that sheds light on the firms' cloak and dagger tactics.
A Toronto-based investment firm, West Face Capital Inc., alleges that a rival company called Catalyst Capital Group Inc. directly or indirectly hired the Israeli companies, both of whom have boasted of their ties to state intelligence agencies, to help sway a business dispute over a 2014 bid for a telecommunications company. The connection was allegedly made through Yossi Tanuri, the director of the Jewish Federations of Canada, who states on his organizational bio page that he was a "commander in an elite unit in the Israeli Defense Forces."
Psy-Group's Israeli offices. Photo: Orel CohenWest Face accuses Catalyst and its hired spies and social media experts of defaming the company using shady methods such as sting operations and online disinformation campaigns, according to court documents submitted in December 2017 and May 2018 to the Ontario Superior Court of Justice. West Face is seeking damages of $550 million with interest, plus the expenses incurred in the legal battle.
In 2014, the two investment firms submitted competing bids to acquire Canadian wireless carrier Wind Mobile Corp. West Face, which won the bid with a $300-million offer, sold the asset less than two years later for $1.6 billion.
Catalyst maintains that West Face engaged in foul play in the lead up to the bid and has turned to the courts for redress. In a 2016 proceeding, an Ontario court ruled against Catalyst and upheld West Face's acquisition of Wind. The judge in the case, Frank Newbould, who has since retired, became the target of a sting operation by Black Cube, incorporated as B.C. Strategy Ltd.
A story by Calcalist in March revealed some details of Black Cube's sting, which involved sending an employee undercover to secretly record Mr. Newbould. The lawsuit provides additional information about the encounter.
The former judge, who was working at that time as a private arbitrator, scheduled a meeting with a Black Cube employee who had posed as a potential client. While secretly recording the conversation, the Black Cube agent tried to prod Mr. Newbould into making anti-Semitic comments in order to prove his alleged bias against Newton Glassman, a managing partner at Catalyst who is Jewish.
The lawsuit alleges that the sting operation was part of a larger effort to gather information for a defamation campaign organized by Black Cube and Psy-Group. According to the claim, Black Cube employees also targeted former and current West Face employees, their families, and other relevant personnel with false job interviews and investment offers, often under conditions intended to lower their inhibitions such as jet lag or alcohol.
West Face also claims that Black Cube, Psy-Group, and other defendants in the case provided transcripts of the recorded meeting with Mr. Newbould to reporters working for outlets including Bloomberg News, the Associated Press, and the National Post. One of the defendants named is Emmanuel Rosen, former Israeli journalist and media personality, who was working on behalf of Psy-Group at the time.
Please go to
calcalistech.com
to read the entire article.
________
Source:
http://82.221.129.208/.xy7.html
Facebook's value is plummeting
November 16-17, 2018
Ever since Zukerberg really hit censoring conservatives hard, site traffic and memberships have fallen approximately 40 percent in the United States, and that has hurt the value of Facebook badly.
NEVER GO BACK NO MATTER WHAT.
Facebook has already shown it's true colors, as have WordPress, Twitter, and others. I'd like to make something very clear (again) as I have said for many years now:
The entire goal, right from the beginning with WordPress, Facebook, and others was to get the population trapped on their platforms by offering them for free, and then once everyone was trapped, to censor and ban at will, with no viable options. Even Google did this with adsense, where they originally banned anything they wanted gone from receiving adsense revenue.
And now, even worse, Google has programmed it's popular Chrome browser to automatically reject any ad that does not come from Google, even if the ad is only a Gif with a link that could not possibly hurt any computer.
Chrome has been programmed to simply not show any picture that links out to a company web site (to whatever extent Google's programmers can accomplish that) as well as automatically not serve any ad that is served by an ad company that is not Jewish or Google based, (they will still allow Facebook ads)
but outside the tribe competition is banned regardless of whether or not it has any active code that could hurt your computer (as Google originally claimed as the reason for programming Chrome to destroy ads).
This is, of course done because any ad not served by Google or other tribe members is served by a scammer that wants to hurt you, no matter who they are. If you are conservative, you are one of the "bad people" and are a scammer that wants to rob, defraud, or do damage and you must therefore perish.
Let's see how long that business model lasts. It did not do well for Facebook, which, now that it is down by about 20 percent over 3 months is still massively over valued and will fall FAR more, if a year from now Facebook does not fall by 80 percent it will still be worth too much. Obviously they are scrambling to "figure out what happened" but are so arrogant that they will likely overlook the fact that you can't crap on the silent majority the way they have and get away with it. Google's approach is a lot more sleazy because their blatant damage is directed against only large fish with a large reach, while they leave 99.99 percent of the general population "perceptibly" untouched and oblivious to the fact they've been had. They will leave conservative grandmas alone and instead keep them oblivious to the fact that the search function really does not work for anyone who is similar to them that posts something. And Grandma won't know that Google starved out the bigger fish that had what she wanted, she'll just sit there and say, GEE, is everyone out there REALLY a pervert? Holy HELL the world has gone lib!
I'd like to make a salient point here about viruses and crapware:
I have little doubt that Google, Facebook, and other giants are the primary virus writers and primary source of problems for competition that is not Jewish. If you are a competing service you can damn well bet that Chrome is going to be rigged against you and there will be piles of crapware out there that will hinder or destroy you. This was definitely done to Firefox, which suddenly "just did not run all that well" on Youtube and other tribe owned venues. So much crapware that only hurt Firefox was released that it put Chrome on top, just because Firefox did not work as well for some mysterious reason, and now, as a result a majority of people are running a browser that censors ad content from Google's competition. Very mysterious how that all worked, – NOT!.
________
Thomas Barnett was released from Wikistrat, why?
Wikistrat's "The World According to Tom Barnett" 2011 brief, Pt 3 (Flow of Money)
Links:
Wikistrat
Psy-Group
________
879 Total Views 5 Views Today
Please follow and like us:
psy-group israel - Google Search
---
psy-group israel - Google Search
---
psy-group israel - Google Search
---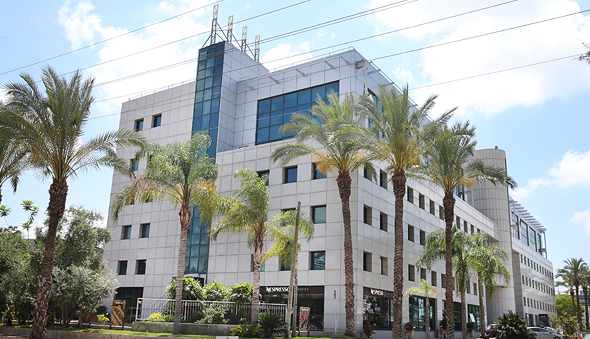 psy-group israel - Google Search
---
Mueller probe: Israeli firm, Trump campaign discussed smearing rivals in 2016 - U.S. News
---
WASHINGTON – A senior official in
Trump
's 2016 presidential campaign asked an Israeli private intelligence firm to plan a "social media manipulation" effort against political rivals, including the usage of fake profiles and the spreading of false information. The contacts between Rick Gates, Trump's deputy campaign manager in 2016, and Israeli company Psy-Group, were first reported on Tuesday
by the New York Times
. The services were likely not used for Trump's campaign eventually, the report says.
According to the report, Special Counsel Robert Mueller, who is investigating foreign interference in the 2016 election, is closely examining these contacts. His office, the report said, has interviewed workers from Psy-Group and collected documents from the company's headquarters in Israel.
Keep updated: Sign up to our newsletter
Thank you for signing up.
We've got more newsletters we think you'll find interesting.
Click here
Oops. Something went wrong.
Please try again later.
Thank you,
The email address you have provided is already registered.
Close
Mueller is specifically interested in an alleged $2 million payment that the company's founder reportedly received shortly after the 2016 election from
George Nader
, a senior adviser to the government of the United Arab Emirates.
>> The countless Israeli connections to Mueller's probe of Trump and Russia | Analysis ■ Who is Joel Zamel, the Australian-Israeli linked to Mueller's Trump Probe?
While the report states that it's unclear if anything came out of Psy-Group's offers to the Trump campaign, it indicates an opening of senior officials in Trump's campaign to discussing the same kind of social media manipulation that was eventually carried out by Russia during the election.
The report said that in March 2016, Gates heard about Psy-Group, a private intelligence firm that employed former Israeli intelligence officers, from a Republican consultant named George Birnbaum.
"There is no evidence that the Trump campaign acted on the proposals, and Mr. Gates ultimately was uninterested in Psy-Group's work," the Times reported, citing a person with knowledge of Gates' communication with the Israeli firm. "Psy-Group's owner, Joel Zamel, did meet in August 2016 with Donald Trump Jr., Mr. Trump's eldest son," the Times noted.
The meeting took place at Trump Tower, and one other person who participated in it was Nader, the senior adviser to the UAE government.
In the 1990s, Birnbaum helped
Prime Minister Benjamin Netanyahu
's successful campaign to become prime minister. He has remained close to political figures in Israel over the years. When he met Gates at the height of Trump's battle to become the Republican nominee in the presidential race, Birnbaum recommended Psy-Group to Gates, who was interested in technological ways to hurt Trump's rivals within the Republican Party.
Birnbaum, the report says, put the two sides in touch. According to documents obtained by the paper (and according to the report, also by Mueller's team of investigators), Psy-Group offered a social media manipulation campaign that would target Texas Senator Ted Cruz, at the time Trump's main competitor for the Republican nomination. The proposed manipulation campaign was supposed to include fake social media profiles that would attack Cruz and discredit him in the eyes of Republican Party delegates, who eventually decide on the party's presidential nominee.
According to the report, Psy-Group also offered to provide the Trump campaign with "unique intel" that would come from "covert sources." The Trump campaign eventually didn't accept this proposal, it said.
The Israeli company also offered the Trump campaign another project, aimed at using similar tactics against
Hillary Clinton
, who back in the spring of 2016 was emerging as the likely Democratic nominee whom Trump would face in the general elections. This proposal also included an unclear reference to "complementary intelligence activities" that would target Clinton.
This firm also offered the Trump campaign services such as creating fake social media campaigns that would target Clinton, and specifically use "rifts and rivalries within the opposition." This proposal wasn't accepted. During the general election, it should be noted, fake social media accounts operated by Russia promoted left-wing messaging against Clinton, in an attempt to persuade left-leaning voters to either not vote, or cast their ballot for the Green Party.
The number of votes that the Green Party received in 2016 in the three states that decided the result of the election - Wisconsin, Pennsylvania and Michigan - was larger than the gap between Trump and Clinton in those specific states.
According to the report, a short time after the 2016 election, Nader paid Zamel $2 million. It is not clear what was the reason for that payment. A lawyer for Zamel told the NYT that his client "never pitched, or otherwise discussed, any of Psy-Group's proposals relating to the U.S. elections with anyone related to the Trump campaign, including not with Donald Trump Jr., except for outlining the capabilities of some of his companies in general terms."
Gates, for his part, was indicted last year on multiple charges of financial fraud and tax evasion. He
pleaded guilty
to some of the charges, cooperated with Mueller's investigation, and testified against Trump's campaign manager,
Paul Manafort
, during his recent trial in Virginia, which ended in a guilty verdict last month.
Ex-Mossad agents formed company that targeted Clinton campaign, Israel boycott activists - U.S. News
---
An Israeli company made up of former
Mossad
agents that specialized in covertly spreading messages to influence what people believed and how they behaved targeted the
boycott Israel movement
on American college campuses.
Psy-Group
also took credit for turning Bernie Sanders supporters against Democratic candidate Hillary Clinton using Facebook during the 2016 election, the New Yorker reported in "Mossad for Hire," an article by Adam Entous and Ronan Farrow published this week.
The article focuses on a small campaign by the company to influence a recall election for the hospital board of a small California town. But Psy-Group's larger ambition was to break into the U.S. election market, according to the report.
>> Death threats, increased security and BDS wars – all part of campus life at New York University ■ The undercover spy op targeting journalist, lawyers battling Israeli cyber firm NSO
During the 2016 presidential race, the company pitched members of Donald Trump's campaign team on its ability to influence the results. The pitches attracted the attention of the FBI, according to the report, leading special counsel Robert Mueller to examine the firm's activities as part of his investigation into
Russian election interference
and other matters.
The article also reported on an operation code-named Project Butterfly, funded to the tune of $2.5 million by what the New Yorker called "wealthy Jewish-American donors." The project, which targeted up to 10 college campuses, launched in February 2016.
The goal of Butterfly, the article reported, citing a 2017 company document, was to "destabilize and disrupt anti-Israel movements from within." Psy-Group operatives searched the internet, including social media, for derogatory information about activists supporting the Boycott, Divestment and Sanctions movement targeting Israel and posted it online using fake identities and websites that could not be traced back to the company.
Stay up to date: Sign up to our newsletter
Thank you for signing up.
We've got more newsletters we think you'll find interesting.
Click here
Oops. Something went wrong.
Please try again later.
Thank you,
The email address you have provided is already registered.
Close
Psy-Group closed in February 2018, just as Mueller's team began questioning employees, according to the report.
Russia plans to unplug from internet as US cyber space war heats up | World | News
---
Moscow wants to launch its own national intranet to protect Russian internet users from alleged US cyber attacks. Donald Trump's US government regards Russia as one of the world's biggest hacking threats, and has mounted a cyber-security offensive. But critics of Vladimir Putin fear the move would see Moscow launch its own version of the 'Great Firewall of China', which restricts the country's internet users' access.
The Russian intranet would see internet data accessed by citizens remaining inside the nation rather than internationally as Vladimir Putin's country disconnects from the global web.
A draft law to make the changes was introduced in Russia's parliament last year, with tests expected to start before April 1.
Under the law, all internal internet traffic would remain within Russia's own networks.
Traffic leaving Russia would be forced to go thorough registered exchange points and would be regulated by state communications regulator Roskomnadzor.
The draft law, called the Digital Economy National Program, requires Russia's internet service providers to ensure they can operate if foreign powers attempt to sabotage them.
Russia would create its own version of the net's address system, known as DNS, which would allow it to continue operating in the event of a successful cyber attack.
Of the 12 organisations that run the DNS root servers, none are in Russia.
Nato and Western allies have warned Russia they would impose sanctions over cyber attacks and online interference.
Russia's military intelligence arm the GRU has been accused of mounting a wave of cyber attacks.
Moscow media is reporting that the country's ISPs broadly back the draft law but, fear the test will spark "major disruption" to internet traffic, according to tech news website ZDNet.
The Russian government is providing cash for ISPs to change their infrastructure so the redirection effort can be properly tested.
T- mobile shooting in Queens - Google Search
---
T- mobile shooting in Queens - Google Search
---
T- mobile shooting in Queens - Google Search
---
T- mobile shooting in Queens - Google Search
---
T- mobile shooting in Queens - Google Search
---
T- mobile shooting in Queens - Google Search
---
T- mobile shooting in Queens - Google Search
| | |
| --- | --- |
| | Michael_Novakhov shared this story from "T- mobile shooting in Queens" - Google News. |
---
New York Post
-
2 hours ago
The officers were shot by an alleged thief near a T-Mobile store near Atlantic Avenue and 121st Street at about 6 p.m., according to police ...
NYPD: 2 officers shot during apparent robbery in Queens ... The officers were shot around 6:30 p.m. at a T-Mobile store in the Richmond Hill ...
... responded to an armed robbery in the Richmond Hill section of Queens, ... The officers interrupted a robbery in progress at a T-Mobile on Atlantic ... The fatal shooting is believed to be the first officer killed in the line of duty ...
Here's why the Senate Intel Committee report about Trump-Russia is a joke
---
The Senate Intelligence Committee announced today that it found no direct evidence of a conspiracy between the Trump campaign and Russia. As reported last week by CBS news, Sen. Richard Burr of North Carolina said, "If we write a report based upon the facts that we have, then we don't have anything that would suggest there was collusion by the Trump campaign and Russia." While Democrats reportedly countered that assertion, the counterpoint that NBC reported on Tuesday, attributed to a Democratic aide, still seemed to affirm that while they have plenty of indirect evidence there is indeed no direct evidence.
For savvy Palmer Report readers this comes as a bit of a shock. What about the evidence just uncovered in a Mueller filing, as reported in the Washington Post, of a meeting between Konstantin Kilimnik and Paul Manafort? Mueller believes this meeting goes "to the heart" of his investigation. The heart of Mueller's investigation is conspiracy between the Trump campaign and Russia. So, what do we make of the reporting that the Senate Intelligence Committee found no direct evidence of a conspiracy.
First, remember that the Senate Intelligence Committee is relying heavily on testimony of witnesses they called before the committee. They do not have access to all the information and evidence that Mueller and his team have. Paul Manafort allegedly lied, even to Mueller and his team about his meetings with Konstantin Kilimnik. In fact, the whole reason we have access to the few unredacted sentences about this meeting between Kilimnik and Manafort, is because Mueller included information about it in a court filing to explain what Manafort lied about that invalidated his cooperation agreement.
So, we know that Mueller has direct evidence of this meeting. It is probable that the Senate Intelligence Committee does not have the evidence about this meeting, that Mueller has. Since Manafort jeopardized his cooperation agreement in order to keep information about this meeting from Mueller, it would seem impossible that anyone honestly testified about this meeting to the Senate. Further, the way Mueller found out about this meeting is most likely highly sensitive.
So, in the same week we have the Senate Intelligence Committee announcing that they have found no direct evidence of a conspiracy, while a filing from Mueller indicates a specific meeting between Manafort and Konstantin Kilimnik is such evidence. All this means is that Mueller has evidence that the Senate Intelligence Committee does not.
Cheryl Kelley lives in the DC area with her husband and young son. She is active in government and politics.
MUELLER PROBE 'GOING TO GET TO GERMAN CONSPIRACY,' I say - Google Search
---
MUELLER PROBE 'GOING TO GET TO GERMAN CONSPIRACY,' I say - Google Search
---
MUELLER PROBE 'GOING TO GET TO GERMAN CONSPIRACY,' I say - Google Search
---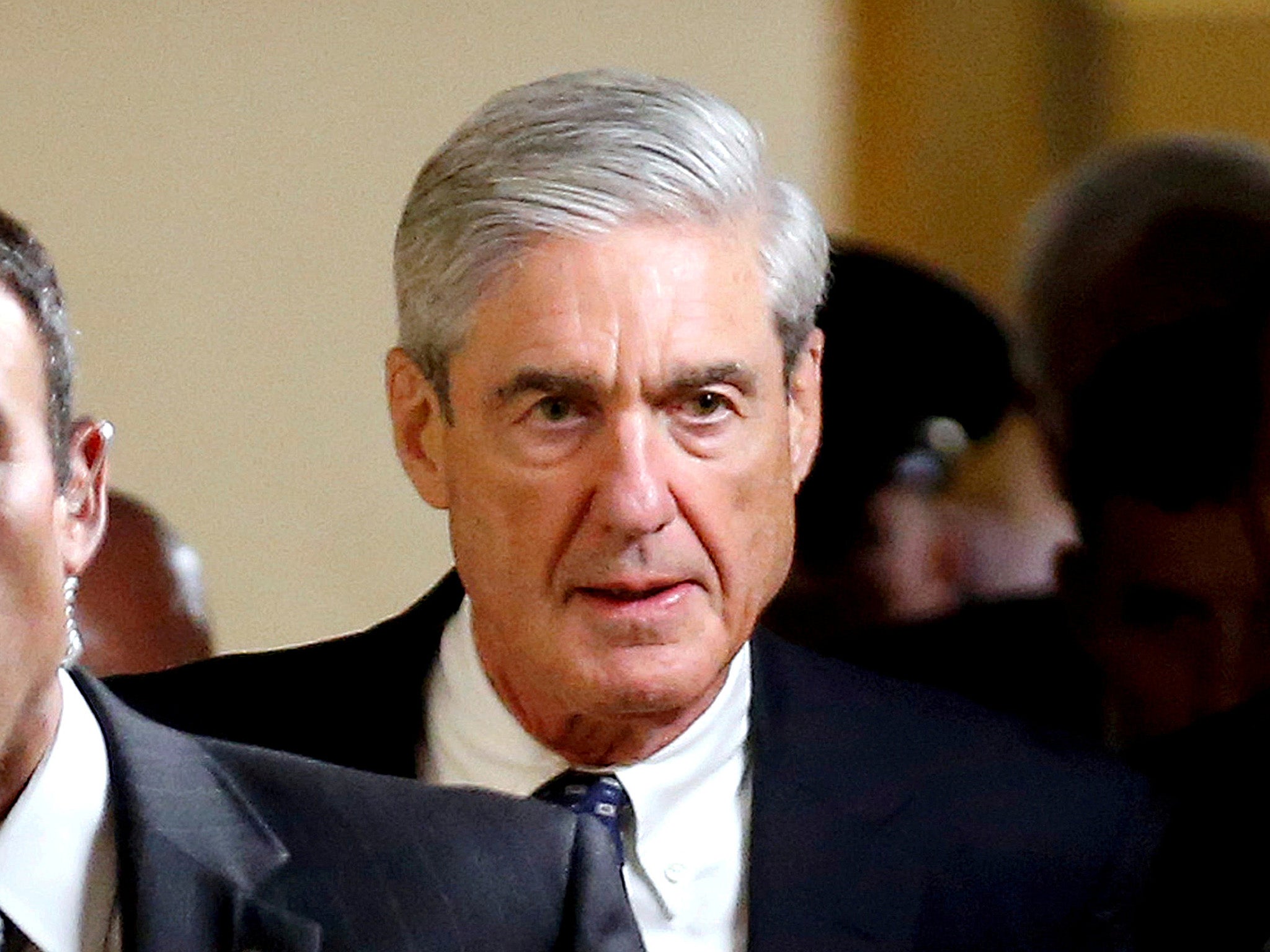 -
__________________________________________
The Diagnostic Triad of the Abwehr and the New Abwehr Operations Worldwide And In "Trump - Russia Affair" | Abwehr Austrophobia