A New Age of Warfare: How Internet Mercenaries Do Battle for Authoritarian Governments - New York Times Thursday March 21st, 2019 at 2:58 PM
Get link

Facebook

Twitter

Pinterest

Email

Other Apps
Next Page of Stories
Loading...
Page 2
Roughly a year ago, we all learned that Special Counsel Robert Mueller had given a
partial immunity deal
to international political operative George Nader. This was a big deal, both because it was the only known immunity deal that Mueller had handed out to anyone, and because Nader appeared to be in prime position to steer Mueller toward bigger Trump-Russia fish. Now that deal is reportedly toast.
It's long been reported that George Nader helped set up (and attended) the infamous transition period Seychelles meeting between Erik Prince and Kremlin higher-up Kirill Dmitriev. That meeting was allegedly an attempt at establishing a backchannel between the Donald Trump regime and the Vladimir Putin regime. Nader's cooperation was extensive enough that he even
testified
before a Trump-Russia grand jury last year. It seemed like Nader was going to be Mueller's guy all the way.
But now George Nader is reportedly no longer cooperating with Robert Mueller,
according
to Laura Rozen of Middle Eastern news publication Al-Monitor. No one involved is willing to comment on why this has happened, or even confirm or deny that it's happened. But it's intriguing, because it points to just how much things have changed in the investigation over the past year. In fact it ties into something new we just learned yesterday.
Thanks to a court filing by Michael Flynn's former business partner Bijan Kian yesterday, we
learned
that during the transition period, Flynn also met with Kirill Dmitriev. This means Mueller got the lowdown on Dmitriev when Flynn cut his deal in November of 2017, before he gave immunity to Nader with regard to the Prince meeting with Dmitriev. There's a lot we don't know here, but if Nader's original cooperation deal was a big story, then the demise of that deal is an even bigger story.
Palmer Report
Read the whole story
· · · · · · · ·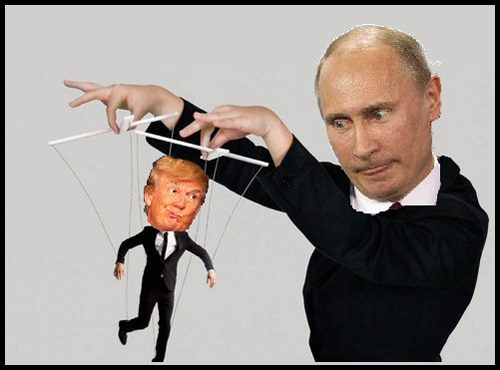 The Hypothetical Secret Communications Channel Kremlin - Trump
New Abwehr - (Gerhard Schroeder) >
Kremlin - Putin >
Putin - Jewish Oligarchs (Who exactly? There might be several of them) >
Jewish Oligarchs - Israeli Connections - Red Mafia Mobsters >
Russian Jewish Mobsters - Charles Kushner - Jared Kushner >
Jared Kushner - (Ivanka) - Donald Trump
'Gung-ho' Jared Kushner Pushed Donald Trump to Fire James Comey, Book Claims – Newsweek | The Hypothetical Secret Communications Channel "Kremlin - Trump Express - The Orange Blossom Special"
-
Get link

Facebook

Twitter

Pinterest

Email

Other Apps