Inside the Probe Into Jared Kushner's White House Clearance | Time Thursday March 7th, 2019 at 2:06 PM
Get link

Facebook

Twitter

Pinterest

Email

Other Apps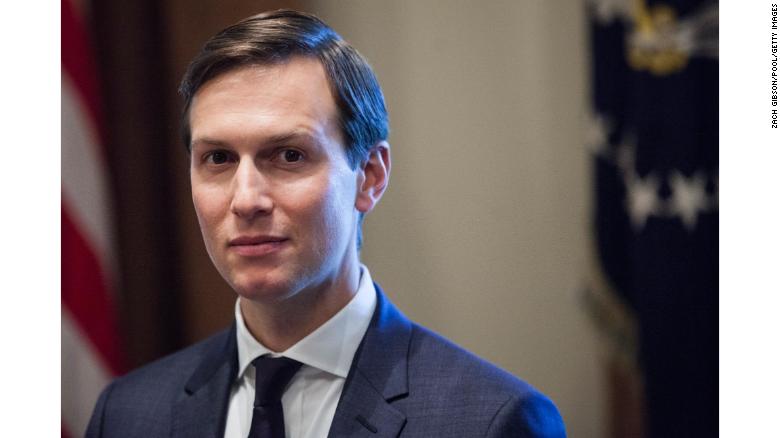 It doesn't seem like the kind of thing Jared Kushner would forget. On Dec. 13, 2016, Donald Trump's son-in-law met with Sergey Gorkov, the head of a multibillion-dollar state-run Russian development bank, who was in the U.S., the bank later said, as part of a new investment strategy. To memorialize the event, Gorkov even gave Kushner a piece of art and a bag of dirt from the village where Kushner's grandparents had grown up. But just one month later, Kushner failed to report the meeting when he applied for permission to view the U.S. government's most closely held secrets.
The episode is emerging as a key moment in what Democrats allege was a much larger Russian effort to exert influence over Trump's inner circle as the President-elect's team prepared to take office in late 2016. As part of a wide-ranging probe into security clearances, House Oversight chair Elijah Cummings is expected to issue the Democrats' first subpoena of the Trump White House for information about the meeting and other contacts, committee member Gerald Connolly tells TIME. Cummings already has demanded all the documents Kushner provided in his security-clearance application as well as those he gave the White House after the request was rejected. In response, Trump's White House lawyer said Congress was overstepping its authority by casting such a wide net, and Trump called the security-clearance investigation "presidential harassment."
But the Gorkov meeting and Kushner's failure to report it helped accelerate the FBI's investigations of Russia's 2016 influence operations, including the inquiry that special counsel Robert Mueller took over five months later, two sources familiar with the probes tell TIME. The Gorkov meeting, and others held by Trump transition figures with then Russian ambassador Sergey Kislyak, these sources say, helped make what had been a relatively slow-moving counterintelligence investigation a top priority.
At issue, these and four other intelligence and law-enforcement officials say, is whether Russia used the business interests of Trump, Kushner and others in an attempt to influence U.S. foreign- and national-security policy, like trying to ease sanctions, soften U.S. opposition to Moscow's expansionist aims and limit American military aid to Ukraine. "It's at the heart of the question about whether Russia has any financial leverage over any members of the Administration," one of the sources tells TIME. "If Jared was an adviser to the incoming President of the United States and trying to profit from that by doing private business with the Russians or anybody else, then he'd have a problem, and his clearance might be the least of it."
The Kushner and Gorkov
face-to-face attracted the attention of FBI investigators from the start. According to the Washington
Post
and New York
Times
, Gorkov is a graduate of the academy of the Federal Security Service, which grooms future Russian spies and Kushner told congressional committees in 2017 that Kislyak had said Gorkov had a direct line into Russian President Vladimir Putin. Moreover, a VEB official, Evgeny Buryakov, pleaded guilty in 2016 to charges he was part of a Russian spy ring in New York; Buryakov's Russian handlers had previously attempted to recruit onetime Trump foreign-policy adviser Carter Page, according to court documents.
Michael Klimentyev—Sputnik/AP
Unsurprisingly, the FBI was already watching Gorkov when he arrived in New York City, two law-enforcement officials tell TIME. Gorkov was there, VEB told Reuters in a March 2017 statement, as part of a global tour to launch a new investment strategy that included talking with the head of the Kushner Companies. Since 2014, U.S. Sanctions had prohibited American companies from lending money or buying equity with the bank. A spokeswoman for VEB, contacted for this story, said the bank's explanation for the meeting has not changed.
Kushner, however, has characterized the meeting differently. Testifying before Congress in July 2017, he said the Gorkov meeting lasted just 20 to 25 minutes and involved little more than an exchange of light pleasantries. Kushner told Congress there was no discussion of personal business, the Kushner Companies, real estate projects or loans. Kushner also said his initial application for a security clearance didn't leave off just the Russia meeting but all foreign contacts, and was inadvertently submitted before it was complete. Kushner, his lawyer and his lawyer's spokesman all declined to comment for this story.
Kushner's problems are compounded by the fact that his family real estate company was in deep financial trouble at the time of the Gorkov meeting. His company was facing $1.2 billion in debt stemming from vacancies in a 41-story office tower at 666 Fifth Avenue in Manhattan, according to the New York
Times
. Kushner's company was courting funding from a Qatari source, and he had met with officials from Anbang Insurance Group, a massive Chinese financial company, according to the Washington
Post
.
The significance of these meetings, and the Gorkov one, became a source of contention at the highest levels of the Trump White House. After Kushner's January 2017 clearance request was denied, he received temporary permission to view top-secret materials. Trump's former chief of staff John Kelly and his former White House counsel Don McGahn both wrote internal memos saying they had concerns with issuing Kushner a permanent security clearance, according to the New York
Times
. Trump denies any role in Kushner's clearance.
Intelligence officials remain confounded by the episode. After the President's Inauguration, Kushner had access to the President's Daily Brief and other highly classified materials, thanks to his temporary top-secret clearance, one former and two current U.S. officials tell TIME. The PDB contains some of the most sensitive information about U.S. intelligence sources and methods. "There is no way–given [Kushner's international] meetings, his failure to report them, his financial vulnerabilities and his lack of experience–that he would have been issued a top-secret clearance on any basis and access to the PDB unless the President directed it," one intelligence official says.
For their part, congressional Democrats smell blood. "Why would [Kushner] use a Russian banker who is trained as a spy and is close to Putin as your so-called legitimate avenue of communication to talk about legitimate things?" says Representative Don Beyer, a Democrat from Virginia, referring to the reports of Gorkov's background. Cummings gave the White House until March 4 to comply with his demand for information. The White House refused and has declined to further address the matter. The Democrats now face an early test of how they intend to wield their new power. Issuing a subpoena would likely spark months of legal battles; declining to do so would anger scandal-hungry Democrats everywhere.
So just what was Russia after with its 2016 efforts, and the Gorkov meeting in particular? Moscow has been explicit in its efforts to get sanctions relief and limit U.S. arms sales to Ukraine. Senior U.S. intelligence officials also believe there was a larger Russian aim: to undermine faith in U.S. government. Whatever their other goals, few can dispute that they succeeded in that one.
–With reporting by ALANA ABRAMSON/WASHINGTON and SIMON SHUSTER/BERLIN
This appears in the March 18, 2019 issue of TIME.
Read the whole story
· · · · · · · · · · · ·
House to vote on anti-Semitic and anti-Muslim bigotry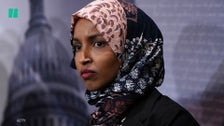 M.N.: Leave that lovely little girl alone. She will grow up and she will wisen up (ziz iz zi Brooklynzsm exzprezzion). And she will have a lot of good Jewish friends. That what we the Jews do: we try to understand the others.
Michael Novakhov - SharedNewsLinks℠
Trump News TV - Page - All Trump News Videos - In 25 Posts
Socialism used to be a dirty word in American politics, but in today's Democratic Party, you'd hardly know it. One of the top contenders for the party's presidential nomination, Sen. Bernie Sanders, is a self-described democratic socialist. And the breakout star of the current Congress, New York Rep. Alexandria Ocasio-Cortez, ran on a democratic socialist platform to defeat top House Democrat Joe Crowley in 2018.
But it isn't just lawmakers who have embraced the label. Young Americans, particularly those born after the end of the Cold War, say they want the U.S. to become more socialist. A recent Harvard Caps/Harris poll of 1,792 registered voters obtained by The Hill
found 56 percent
of 18 to 24-year-olds favor a "mostly socialist" system. The same is true of 48 percent of those aged 25 to 34. One Gallup poll last year even found
Democrats prefer socialism to capitalism
.
So, why is the idea of socialism so appealing now? And, three decades after the Soviet Union's collapse, what does socialism even mean?
Defining socialism
Socialism was likely first used in a political context by followers of the 19th-century British social reformer Robert Owen. Traditionally, it's associated with the concept that the "means of production" should be both owned and operated by the state, although the 20th century saw the emergence of many divergent strands of socialism that often competed with each other.
"There are many different kinds of socialism," Michael Kazin, a history professor at Georgetown University who is an expert in U.S. politics and social movements in the 19th and 20th centuries, and who describes himself as a democratic socialist, told CBS News. "That's part of the reason why it's easy for the president to attack Democrats by linking them to Venezuela, which of course is not a socialism that anybody that I know of in the United States wants to emulate."
"But the original meaning of it is a society -- that's where it comes from -- which is socialized so that everybody benefits from it and one that is democratically governed by everybody in the society," Kazin said. "It's a utopian notion originally."
Socialism came to be heavily associated with the work of 19th century German economist Karl Marx and the emergence of labor unions. By the turn of the 20th century, socialist parties were represented in several European parliaments. And after Russia's October Revolution 1918, the first "socialist state" was established: the Soviet Union, which hewed to the idea of the state owning the means of production.
Unlike most of the rest of the world, the U.S. has never had a major socialist party. But it still always had its supporters, including a number of celebrities, trade unionists, and prominent intellectuals.
"This is not the first time that socialism has had a high profile in America. I mean 100 years ago, a little less than 100 years ago in the 1908-1918 or so period, you know there were many more socialists in America than there are now," including Hellen Keller and Charlie Chaplin," Kazin said.
From the beginning, American socialists fought over which form of socialism was the genuine article. Many of them originally embraced Soviet communism, although that became an increasingly marginal opinion among socialists as the Cold War began. Others remained socialists but were critical of the Soviet model and other examples of similarly repressive forms of socialism in places like China and Cuba, which led to the emergence of groups like the Democratic Socialists of America in the 1980s.
What socialism means today
Kazin said the socialism most Americans are embracing is what Europeans would call social democracy, a view associated with mainstream parties like the Labour Party in the U.K. and the SPD in Germany. This version, Kazin said, advocates "a much larger welfare state where everyone is pretty much guaranteed a place to live, a job, or at least good benefits if they can't find a job, health care that they can afford, which is subsidized by the government."
After decades on the fringes of American political discourse, the Democratic Socialists of America is enjoying a surge in membership and interest. Although still small compared to other political interest groups, it's ballooned from 7,000 to some 50,000 members since the 2016 election, according to organizers. Ocasio-Cortez is a member, as is fellow first-term Rep. Rashida Tlaib.
Chris Riddiough, a founding member of the Democratic Socialists of America who now serves as a DSA National Political Committee member, said DSA strives to represent a "big tent" of socialism. But at its core, she says, socialism entails a belief that the American economy treats people unfairly and must be put on a new course.
"In DSA we define our politics as a big tent of socialism," Riddiough said. "And that means our view is that there is not a correct line on socialism. But in general, we believe that it encompasses the idea of economic and political and civil democracy so that people have the resources they need to make it in the world. So we support things like Medicare for All, some of the recent child-care proposals, college tuition breaks, things like that. And we believe that the economy in particular over the last 20, 30 years or so has become increasingly undemocratic."
Most self-described socialists in the U.S. today don't want a government-run economy but an "economy where the government has a larger role to play in guaranteeing the basic necessities of life," Kazin said.
His point echoes arguments made by Sanders when he ran for president in 2016. When asked what his kind of socialism looks like in practic
e
, the Vermont senator would point to Denmark and other Nordic countries, not Cuba or Venezuela. Comparing the autocratic socialism of underdeveloped countries to the kind that exists in wealthy democracies, Kazin argues, is like "comparing apples and coconuts."
But Joshua Muravchik, a fellow with the World Affairs Institute who authored "Heaven on Earth: The Rise and Fall of Socialism," said that the European democracies that Kazin and Sanders point to as models "aren't socialist and they actually pulled back from socialism, and Sweden has a quite robust private sector."
"The point is that democratic socialists or social democrats were successful to a degree in creating what is usually called a 'welfare state,' which we also have in the U.S…but they achieved this only by abandoning socialism," Muravchik, a former socialist turned neoconservative and critic of the system, said.
"If you want to say that Denmark and Iceland have a 'version of socialism,' then you have to say that every democracy in the world does, too, because they all have one degree or another of welfare state. If they have a version of socialism, they also all have capitalism. Every democracy has a 'mixed economy.'"
Regardless of how the term is defined, it's clear that Americans have become more open to the idea of socialism. This is particularly true since the Great Recession and Sanders' 2016 campaign for president, which drove conversations about socialist ideas into the mainstream.
"I think Bernie Sanders entering the race in 2015 made it possible to talk about socialism and a lot of the policies that he was putting forward, and I think his entry into the race now also helps shape the debate," Riddiough said.
Today, even Democratic presidential candidates who eschew the socialist label – such as Sens. Kamala Harris and Elizabeth Warren – have embraced policies championed by Sanders, such as expanding Medicare coverage to all Americans regardless of age.
What comes next
Perhaps the greatest divide in the approaching Democratic primaries will be deciding just how far left the party is willing to go. Polling indicates that the majority of Democratic voters want an electable candidate first and foremost, which may make them wary of socialist-endorsed proposals necessitating big tax hikes.
Sanders' Medicare for All plan would cost an astronomical $32.6 trillion, according to one study by the libertarian-leaning Mercatus Center at George Mason University. Even House Speaker Nancy Pelosi recently questioned how the nation would pay for Medicare for All, although proponents of the idea argue it would control costs in the long run.
"Thirty trillion dollars. Now, how do you pay for that?" Pelosi asked in a recent interview with Rolling Stone.
The
Green New Deal proposal
, a plan to transform the economy to combat climate change and dramatically expand the welfare state, would also cost tens of trillions of dollars. Top White House economic adviser Kevin Hassett recently estimated the plan would shave 10 to 15 points off U.S. GDP if implemented. And although the Green New Deal is championed by lawmakers like Ocasio-Cortez, most top Democrats have been skittish about embracing it in full.
"The 'Green New Deal' is a joke," Muravchik said. "If enacted we would get one year into it, and it would be repealed because it would be so disruptive to the economy."
Medicare for All and other social democratic priorities, such as free college, would be "harmful but less catastrophic, except for my grandchildren and your children who would be left to try to pay down the debt," Muravchik added.
Still, in a sign that the Democratic Party has moved decidedly left in recent years, some economic issues are likely to become a "litmus test" in the Democratic nomination, Kazin said. And Riddiough argues that while nothing is more important than defeating Mr. Trump in 2020, Democrats should not assume that a hard-left candidate couldn't win in the general election.
"I do think that's a concern," Riddiough said of Democrats choosing someone electable in the general election. "But I don't think it's a question of being too far left. It's more a question of, which candidate is going to be able to win over voters with their ideas?"
Read the whole story
· · · · · · ·
Next Page of Stories
Loading...
Page 2
Defining socialism in the 2020 election cycle
WASHINGTON — When they won the majority last year, House Democrats promised a barrage of investigations into President Trump and those around him. It now looks more like a continuous bombardment.
The Democratic investigations will long outlast the special counsel, Robert S. Mueller III, and are already a tangle of targets and witnesses. Speaker Nancy Pelosi of California told reporters on Wednesday that Mr. Trump was in "denial."
Here is where the investigations stand.
Judiciary Committee
Possible obstruction of justice and abuse of power by the president
The Judiciary Committee has one of the broadest mandates of any in Congress, and its chairman,
Representative Jerrold Nadler of New York
, intends to use almost every inch.
Mr. Nadler sent 81 initial letters on Monday sketching out
a sweeping new inquiry
into possible obstruction of justice, corruption and abuse of power by Mr. Trump and his administration.
The requests and targets
— including government agencies, presidential advisers, Trump business and political associates, the Trump Organization, the Trump campaign and inaugural committee — suggest that the committee is particularly interested in any attempts by Mr. Trump to undercut or mislead federal investigations, dangle pardons to potential witnesses or profit from his time in office.
Along the way, the committee will almost certainly step onto turf claimed by others, including contacts between Trump associates and Russia, and campaign finance violations associated with hush money payments made during the 2016 campaign to quiet a pornographic film actress who said she had an affair with Mr. Trump. Mr. Nadler has said he will leave untangling the Russia connections and the national security risks associated with them to others, but as the leader of the one committee empowered to consider impeachment, he may draw heavily from work across the House.
The bottom line:
Mr. Nadler has said repeatedly he does not yet see a case to justify impeachment, but the Judiciary Committee's fact-finding could put it on a different path if it uncovers a clear pattern of behavior by Mr. Trump.
Oversight and Reform Committee
Hush money payments and security clearance irregularities, among others
The Oversight and Reform Committee delivered Democrats their first blockbuster investigative hearing last week, when Mr. Trump's longtime fixer, Mr. Cohen,
laid out what he claimed was a pattern of lies, deception and potential crimes
by his former boss. Mr. Cohen's testimony broadcast key details that federal prosecutors have been building for months, but it also gave the committee a road map for its own inquiries.
The committee's chairman,
Representative Elijah E. Cummings of Maryland
, is for now taking the Democrats' most direct shot at revealing Mr. Trump's involvement in the hush money payments to Stormy Daniels. He has said he wants to interviews two lawyers involved in preparing the president's federal financial disclosure forms, and has indicated he will pursue other Trump Organization executives, including the president's oldest son, Donald Trump Jr., who appear to have had knowledge of the hush-money arrangement.
With the authority to investigate almost anything inside the government or out, the Oversight Committee will stay busy with other targets as well, including the Trump administration's border policies, its handling of the 2020 census and reports of misconduct by cabinet officials.
The bottom line:
Given its jurisdiction, the Oversight Committee will most likely veer from topic to topic. But with one of the largest staffs on Capitol Hill, it has the potential to churn up significant new details capable of tarnishing Mr. Trump and people close to him.
intelligence Committee
Russian election interference and other potential foreign influences over President Trump
If the Judiciary Committee has laid primary claim to obstruction of justice, the House Intelligence Committee has
staked out an inquiry into the other main lane
investigated by the special counsel: Links among Mr. Trump, his associates and the Russian government's efforts to interfere with the 2016 election.
Republicans closed the committee's Russia investigation last year when they were in power. Led by
Representative Adam B. Schiff of California
, Democrats have reopened it and begun calling witnesses, starting with Mr. Cohen. In a sign that the committee intends to be more public than in the past, Mr. Schiff announced last week a public hearing with Felix Sater, a longtime business associate of Mr. Trump, to focus on a proposed Trump Tower project in Moscow.
But this time around, Democrats have added to their list of questions whether Russia or other foreign powers hold or held any leverage over Mr. Trump and his associates that could have influenced American policy. In coordination with
the House Financial Services Committee
, they are in discussions with Deutsche Bank over financial records related to the Trump Organization that could shed light on accusations of money laundering.
The bottom line:
Mr. Schiff and his committee have already been in the public eye for two years now. They have laid out an exceedingly open-ended inquiry that could hang a cloud over Mr. Trump as he seeks re-election — even if Mr. Mueller's team clears him.
Ways and means committee
Tax returns, tax returns, tax returns
An obscure provision in the federal tax code gives the House Ways and Means Committee the power to request tax information on any filer, including the president.
Representative Richard E. Neal of Massachusetts
, its chairman, is preparing such a request for Mr. Trump's tax records, but he has thus far kept private details about how much information the committee will ask for and when.
"I can just tell you this: diligently the staff is preparing the documentation," Mr. Neal said last week.
Part of the reason for the caution: Mr. Trump broke with modern presidential norms by refusing to release his returns, and he has warned that he views scrutiny of his intertwined personal and business finances as crossing a red line. Practically speaking, Democrats believe that the Treasury Department will immediately challenge the validity of their request in court, so they are
carefully compiling a record of legislative reasons
they believe the president's tax returns ought to be examined. Mr. Neal is also keen to fend off Republican accusations that Democrats are just trying to embarrass the president.
The bottom line:
Democrats believe reviewing Mr. Trump's tax returns could jump-start inquiries across the House and offer a glimpse at Mr. Trump's own adherence to the tax laws, but it may be months — or longer — before Mr. Neal sees anything if a court challenge is involved.
Foreign Affairs, Oversight, and Intelligence
Trump's meetings with Vladimir Putin.
Democrats have harbored suspicions about Mr. Trump's interactions with Mr. Putin since before he was president. Now, amid other investigations of the president's ties to Russia, they are trying to discern what the two men have said to each other in private and why
Mr. Trump appears to be so keen to hide the details
.
Mr. Cummings, Mr. Schiff and the chairman of Foreign Affairs Committee,
Representative Eliot L. Engel of New York
, wrote this week to
the White House
and
the State Department
requesting all documentation related to meetings, telephone calls or other communication between the two leaders. They asked for interviews with any staff, including linguists or translators, privy to any such exchanges. And they also made requests designed to understand how information about the exchanges was shared within the government and what steps, if any, were taken to mask them.
The bottom line:
The White House is unlikely to hand over sensitive materials related to the Mr. Trump conduct of foreign policy, and the president could choose to assert executive privilege to shield the records, effectively thwarting Democrats oversight efforts. Democrats are trying to score political ßpoints by drawing attention to the meetings anyway.
Read the whole story
· · · · · ·
Mueller has already delivered

one of the biggest counterintelligence cases in U.S. history, author Garrett Graff points out — up there with Aldrich Ames (a former CIA officer convicted in 1994 of being a KGB double agent), or Julius and Ethel Rosenberg (executed in 1953 for spying for the Soviets).

Watergate yielded more charges

than Mueller has so far: A total of 69 people were charged in Watergate; 48 people and 20 corporations pleaded guilty. Mueller so far has indicted 27 people; seven have been convicted or pleaded guilty.

But historians

say that both Watergate and Teapot Dome were more limited because a foreign power wasn't a central player, and a much narrower band of potential offenses was under investigation.

A fourth notable scandal,

the Iran-Contra affair of the mid-1980s — in which arms were traded for hostages held by Iran, with the money used to fund rebels in Nicaragua — also involved a more limited range of issues.
The "biggest" realization
might strike Trump supporters as overblown or plain wrong. But consider what we already know about actions of Trump and his associates:
Scandal 1:
Trump secretly paid hush money to two mistresses on the eve of his presidential victory, and lied about it. His longtime personal lawyer is going to prison after carrying out the scheme on his behalf.
The historical parallel

: Bill Clinton was impeached (but acquitted by the Senate) for lying under oath about an affair with a White House intern.

Clinton impeachment

Article 3, passed by the House, was obstruction of justice.

Earlier presidents,

or their friends, had also been known to pay off mistresses.
Scandal 2:
During the presidential campaign, Trump confidantes continued negotiating for a tower in Moscow, potentially one of Trump's most lucrative deals ever. He hid this from the public and lied about it. His lawyer is going to prison for making false statements to Congress about the deal.
The historical parallel

: None.
Scandal 3:
Russian officials had
more than 100 contacts
with Trump associates during the campaign and transition, including his son, his closest adviser, his lawyer, and his campaign manager. The Russians offered assistance in undermining Hillary Clinton. The FBI and other government authorities weren't alerted about this effort to subvert our election.
The historical parallel

: None.
Scandal 4:
Michael Flynn was national security adviser at the same time U.S. intelligence officials believed he was compromised by the Kremlin. He pleaded guilty to lying to the FBI about his Russian contacts.
The historical parallel:

None.
Scandal 5:
Trump fired FBI Director James Comey, and
told NBC's Lester Holt
it was at least in part because of the Russia investigation: "[T]his Russia thing with Trump and Russia is a made-up story."
The historical parallel:

In the "Saturday Night Massacre" of 1973, Nixon tried to stop the Watergate investigation by abolishing the office of Watergate prosecutor Archibald Cox; and accepting the resignation of Attorney General Elliot Richardson, and firing Deputy Attorney General William Ruckelshaus, when they refused to fire Cox.
Scandal 6:
Trump overruled the advice of his lawyers and intelligence experts, and granted his son-in-law, Jared Kushner, a top-secret clearance. This so alarmed his White House chief of staff John Kelly that he recorded his opposition in a memo. Trump and his family repeatedly denied he had interfered.
The historical parallel:

None.
The big picture:
Presidential historian
Jon Meacham
tells us that this "transcends scandal — it's a national crisis in the sense of a period of elevated stakes, high passions, and possibly permanent consequences."
"We're in the midst

of making history more than we are reflecting it."
Be smart:
Trump himself might survive all of this — and even more. Republican voters seem basically unmoved by the mounting evidence.
Read the whole story
· · ·
M.N.: It is also "increasingly obvious", Mr. Pence, that this "choice between freedom and socialism" is a false choice for "the public debate" and it is a false dichotomy. The so called "Socialism" is just a word which has many different meanings and various significance for many very different groups and people.
Both the German
"National Socialism"
(and also Italian and Spanish "models" which were somewhat different) and the Russian "GULAG Socialism" were the deeply criminal perversions of this old notion of equality and fairness.
It is very easy for Trump and the Trumpistas to use this word and concept, and also the concept of "anti-Socialism" as the convenient political tool of their political struggle and their political survival. This is the old device of scapegoating and demonizing the word or idea in order to mobilize the masses. The concept of Socialism does not automatically imply the lack of freedom; the Scandinavian social democracies are the example.
Trump and the Trumpistas polarize the public, very much like the Nazis did in Germany in 1930-s. They intend to make a Boogeyman out of this word, this concept (without understanding what it is and without any efforts to understand it), and out of their rival and competitor Bernie Sanders as the symbol and the carrier of this concept.
I would reformulate this conflict and dilemma as:
"Neo-Nazi Kleptocrats, Crooks, and Mobsters vs. the traditional, normal, healthy, liberal, democratic, American way of life, call it by any name you wish."
Washington Examiner
-
Mar 1, 2019
V
ice President Mike
Pence
took the administration's war on ... It was freedom, not
socialism
, that ended slavery, won two world ... more perfect union and
extend
the blessings of liberty to Americans ... With an eye on the reelection, the vice president said that President
Trump
will make it a fight over freedom.
Whitehouse.gov (press release)
-
Mar 1, 2019
Remarks by Vice President
Pence
at CPAC 2019 | National Harbor, MD ... Under President Donald
Trump
, working Americans are winning again. .... taxpayer dollars from funding abortion
or
abortion providers around the world. .... And it was freedom, not
socialism
, that gave us the highest quality of life, the ...
Washington Examiner
-
Mar 4, 2019
To be sure,
Trump's
remarks before the Conservative Political Action Conference ... Pramila Jayapal, D-Wash., that would
extend
Medicare to the whole ... is Vice President Mike
Pence
, who on Friday warned of
socialism's
... "Let's face it, whether you like me
or
not, if my name is Smith instead of
Trump
, and ...
Read the whole story
· · · · · ·
Michael Novakhov - SharedNewsLinks℠
All Saved Stories - 25
-
Saved Stories - None
Trump is a national security risk – and still Republicans back him | Walter Shapiro

The Great Jared Kushner Clearance Caper is just the latest affair to prove this presidency is a danger to America
Dating back to the cold war, voters have stubbornly clung to the image of Republicans as unflinching patriots and Democrats as feckless security risks. That was the political subtext of the angry chants of "Lock her up" at Donald Trump campaign rallies, which were often led by future felon and defrocked national security adviser Michael Flynn.
Related: Dave Eggers: why Donald Trump could win again
Related: Democrats: Cohen's testimony will be a map to key witnesses and investigations
Continue reading...
House panel seeks Trump documents from 81 individuals and organizations
Trump's sons and Jared Kushner asked to provide papers
Judiciary committee gives recipients two weeks to respond
A House of Representatives panel led by Democrats sent document requests to 81 individuals and organizationsassociated with Donald Trump on Monday, in the most aggressive play yet by the newly installed Congress to investigate alleged wrongdoing by the president.
Related: Democrats target Trump Jr, Weisselberg and more as investigations grow
Before you impeach somebody, you have to persuade the American public that it ought to happen
We are now going to focus like a laser. That's why we're starting with these requests
Related: Donald Trump tells a fake American story. We must tell the real one | Robert Reich
Continue reading...
House Democrats launch sweeping corruption probe into Trump and the White House

Nadler's committee sends requests for documents to 81 individuals and entities, including the president's sons.
UPDATE 1-Democrats bar Fox News from televising debates after reported Trump ties

WASHINGTON, March 6- The Democratic National Committee on Wednesday said it will not allow Fox News to televise any of its candidates' political debates through 2020, citing a report this week on the conservative media network's ties to U.S. "Recent reporting in the New Yorker on the inappropriate relationship between President Trump, his administration and...
Donald Trump's Reported Role In Ivanka Trump's Security Clearance Is Raising Eyebrows

Talk about packing on the drama. As the president continues to face questions over his possible influence on Jared Kushner's security clearance, ...
Foreign leaders' diplomatic gifts to Trump and family revealed

All the gifts to Donald Trump, his wife, daughter Ivanka and son-in-law Jared Kushner were turned over to the National Archives.
Pence, Kushner to Address AEI's Secretive Republican Conference

Vice President Mike Pence, White House senior adviser Jared Kushner and Secretary of State Michael Pompeo will attend a secretive Republican ...
'It gets real personal, real fast': Dems fear targeting Trump kids could backfire

Yet Trump's family members — including Donald Jr., Eric, Ivanka and son-in-law Jared Kushner — are so deeply involved in his business and his ...
Trump Intervened to Get Ivanka a Security Clearance, Just Like He Did with Jared: Report

... comes only days after a New York Times report that the president directly intervened in the matter of son-in-law Jared Kushner's security clearance.
House Dems Discuss Whether to Go After Ivanka Trump

Ivanka Trump is linked to several ongoing investigations and dealing with the fallout of a congressional probe into husband Jared Kushner's security ...
Donald Trump Reportedly Overrode Staff to Grant Security Clearance for Daughter Ivanka

"What is Jared Kushner's expertise in Middle East peace, and what is Ivanka Trump's expertise in anything?" asked CNN anchor Anderson Cooper on ...
'A criminal enterprise': MSNBC's Nicolle Wallace explains how Trump could be taken down like a mob boss - AlterNet

'A criminal enterprise': MSNBC's Nicolle Wallace explains how Trump could be taken down like a mob boss

AlterNet

On Tuesday night's edition of MSNBC's "Deadline: White House," Nicolle Wallace laid down a bold theory of President Donald Trump's legal situation: rather ...
Judge Napolitano says of the House Judiciary probe into Trump 'is almost literally a witch hunt'

Judge Andrew Napolitano, a Fox News senior judicial analyst, said Tuesday that the new broad-sweeping House Judiciary probe into President Donald Trump is "almost literally a witch hunt." Napolitano a...
Eric Trump waves the white flag

Eric Trump waves the white flag

Eric Trump waves the white flag


...
Donald Trump's former lawyer Ty Cobb has sold him out to Robert Mueller

Donald Trump's former lawyer Ty Cobb has sold him out to Robert Mueller

Donald Trump's former lawyer Ty Cobb has sold him out to Robert Mueller


...
Trump works to maintain illusions of progress, as his main promises go unfulfilled

President Trump, now in the third year of his term, is struggling to maintain the illusion of accomplishment as some of his biggest promises remain unfulfilled. Though his showy summit diplomacy with ...
Why Republicans Won't Abandon Trump Like They Ditched Nixon - New York Magazine

Why Republicans Won't Abandon Trump Like They Ditched Nixon

New York Magazine

As we await the release of the Mueller report, an open question is whether evidence that the president's actions rose to the level of obstruction of justice — the ...



The Early Edition: March 6, 2019

Signup to receive the Early Edition in your inbox here.
Before the start of business, Just Security provides a curated summary of up-to-the-minute developments at home and abroad. Here's today's news.
TRUMP-RUSSIA
President Trump took time out of official business in October 2017 to sign a $35,000 check to his then-personal lawyer Michael Cohen, who had made "hush payments" to prevent alleged sexual misconduct from being exposed before the 2016 presidential election. The incident marks one of 11 occasions that Trump or his trust cut such checks, with others coinciding with Trump's conversations with Russian President Putin and the firing of former national security adviser Michael Flynn, Peter Baker and Maggie Haberman report in an exclusive at the New York Times.
The House Intelligence Committee has hired experienced former Southern District of New York federal prosecutor Daniel Goldman to lead its myriad investigations into President Donald Trump. Chairman Adam Schiff (D-Calif.) announced yesterday that Goldman, who has experience prosecuting Russian organized crime, joined the committee last month as senior adviser and director of investigations, Andrew Desiderio reports at POLITICO.
Trump yesterday characterized the sweeping new investigation of his inner circle as a "big … fat … fishing expedition." In a series of messages sent on Twitter, the president claimed the House Judiciary Committee investigation of his alleged crimes was "the greatest overreach in the history of our Country," adding "the real crime is what the Dems are doing, and have done!" AFP reports.
A federal judge said yesterday that the publication of a book last month by longtime Trump associate Roger Stone which criticized Special Counsel Robert Mueller may violate a media gag order – a move that could land the self-described "dirty trickster" Stone in jail. Judge Amy Berman Jackson for the U.S. District Court for the District of Columbia ordered Stone and his attorneys to provide her with a report by Monday explaining how he plans to comply with the order, and also insisted that he turn over particular records detailing everything he knew about the book's release, Reutersreports.
An analysis on the likely next steps for Mueller's investigation into Russian interference and alleged collusion with the Trump campaign, and the furore over the release of the investigation's report in particular, is provided at the Economist.
Trump is now engaged in a war for his survival, Stephen Collinson comments at CNN, contrasting Trump with the more "disciplined" former president Bill Clinton, and arguing that the president's "incessant claims that he is the victim of 'hoax' investigations and attempts to tear down the guardrails surrounding his office often give the impression that he has something to hide."
The "big unanswered questions" after Cohen's congressional hearings last week are explored by Philp Ewing at NPR: why did the Trumps keep Cohen out of the June 2016 meeting with the Russians; did the Trumps do anything beyond welcome the work of WikiLeaks; what else is in the 'treasure trove;' and how credible is Cohen?
The KOREAN PENINSULA
North Korea has allegedly begun rebuilding a rocket launch site that had been partially dismantled as a goodwill gesture after the Singapore summit between President Trump and Northern leader Kim Jong-un in June last year. Satellite images suggest the reconstruction work was carried out shortly before the leaders' failed second summit in Hanoi last week, and the publication of the photographs last night have contributed to fears that the peace effort us in jeopardy, Julian Borger reports at the Guardian.
North Korea began dismantling the Sohae Satellite Launching Station in Tongchang-ri near its northwestern border with China last summer, partially dismantling an engine test site, a rocket launchpad and a rail-mounted building used by engineers to assemble launch vehicles and move them toward the launchpad. However, the North did not completely take down the facilities, and when Kim met with South Korean President Moon Jae-in in September, he offered to destroy them in the presence of U.S. experts – an offer that is now shrouded in uncertainty, Choe Sang-Hun reports at the New York Times.
U.S. Senators merged from a closed-door briefing yesterday on the Kim-Trump summit apparently reassured that the administration has a plan for dialogue with Pyongyang going forward, even if they remain unclear whether the plan will be successful. "I see what the strategy is," Sen. Tim Kaine (D-Va.) commented, describing the briefing as "great," and adding: "the odds of success on the strategy are not high, but I think everybody's realistic about that," Rebecca Kheel reports at the Hill.
Trump has consistently failed to understand Kim's motivations, retired U.S. Army colonel and former member of the National Security Council Jeff McCausland comments at NBC.
The TRUMP ADMINISTRATION
President Trump strong-armed his former chief of staff John Kelly and former White House counsel Don McGahn to grant his daughter and senior adviser Ivanka Trump a security clearance in defiance of their recommendations, according to a new report. Three people familiar with the matter have claimed that the president's decision to intervene in his daughter's security clearance process "rankled" White House officials; White House press secretary Sarah Huckabee Sanders stated "we don't comment on security clearances," Pamela Brown and Kaitlan Collins report at CNN.
White House Counsel Pat Cipollone yesterday said that the administration will refuse to provide Congress with information about senior adviser Jared Kushner's security clearance, criticizing House Democrats for "overly intrusive document requests." Cipollone wrote a letter to Oversight Committee Chairman Elijah Cummings, stating that his Committee's request for information on Kushner "suggest[s] that the Committee is not interested in proper oversight, but rather seeks information that it knows cannot be provided consistent with applicable law," Andrew Desiderio reports at POLITICO.
VENEZUELA
Venezuelan opposition leader and self-declaed interim president Juan Guaidó pledged yesterday to increase pressure on incumbent President Nicolás Maduro, who in turn promised to crush the "crazed minority" that wants to remove him from power. Guaidó, who returned to the country on Monday in defiance of a travel ban, told reporters that Maduro's government is "drowning in contradictions, they don't know how to respond to Venezuela's people … they thought the pressure had reached its zenith, but it's only just beginning," AFP reports.
Is Guaidó interim president or opposition leader? Carol Morello provides an analysis at the Washington Post.
SYRIA
U.S.-backed forces in Syria are holding more than 2,000 suspected Islamic State group fighters, according to U.S. defense officials, with the development providing an obstacle to Trump administration's plans to withdraw U.S. forces from the war-torn country. The new estimate exacerbates the challenge of relocating the captured Islamic State fighters to their home countries – and makes it more difficult for the U.S.-led coalition to wind down operations in Syria, Nancy A. Youssef and Gordon Lubold report at the Wall Street Journal.
Two months after declaring all U.S. troops are leaving Syria – President Trump wrote to members of Congress that he agrees "100%" with keeping a military presence in the country. A bipartisan group of Senators and Representatives wrote to Trump on Feb. 22, praising his decision to maintain a small residual force in Syria; "I agree 100% … ALL is being done," President Trump responded, writing directly on the letter, Courtney Kube reports at NBC.
U.S.-led airstrikes continue. U.S. and coalition forces carried out 211 airstrikes against Islamic State targets in Syria between Feb. 10 and Feb. 23. [Central Command]
OTHER DEVELOPMENTS
Senate Republican leaders have acknowledged that opponents of President Trump's declaration of a national emergency along the Southern border have sufficient votes in the Senate to prevail on a resolution aimed at preventing the move. Senate Majority Leader Mitch McConnell – who is backing Trump despite his own misgivings about the declaration – said Trump will veto the resolution that is likely to be sustained in Congress: "I think what is clear in the Senate is there will be enough votes to pass the resolution of disapproval, which will then be vetoed by the president and then, in all likelihood, the veto will be upheld in the House," McConnell told reporters, Al Jazeera reports.
At least 16 people were killed in a suicide attack today on a construction company in eastern Afghanistan. The hours-long attack in the key city of Jalalabad began early this morning when at least two blasts were heard – according to a reporter – before security forces rushed to the scene, AFP reports.
Tech giant Google has remained silent over reports it told a U.S. congresswoman that a "controversial" app was not in breach of its terms and conditions. Saudi app Absher can be used by men to track women and stop them from travelling, the BBC reports.
Chinese telecommunications giant Huawei yesterday urged governments – along with the telecoms industry and regulators – to work together to create a common set of cybersecurity standards. Reuters reports.
A group of Democratic and progressive lawmakers are reportedly sponsoring a pledge from a veterans group to "end the forever war." Gass-roots organization Common Defense claims that it has secured the backing of eight lawmakers –including Rep. Alexandria Ocasio-Cortez (D-N.Y.) and Sen. Bernie Sanders (I-Vt.) – for its pledge calling for the U.S. "to bring a clear end to these military interventions," citing involvement in conflicts in Afghanistan, Iraq, Syria, Yemen, Jordan, Niger, Somalia and Thailand, Justin Wise reports at the Hill.
Hadrian's Wall was a policy statement; so is Donald Trump's - UPI News

Hadrian's Wall was a policy statement; so is Donald Trump's

UPI News

It's not clear if Hadrian's Wall was necessary to prevent Scottish fighters from invading the Roman Empire.
Today's Headlines and Commentary

The White House announced that President Trump will nominate Jessie Liu, the U.S. attorney for the District of Columbia, to be associate attorney general at the Department of Justice, reports the Washington Post.
Newly released commercial satellite images show that Pyongyang is rebuilding the Tongchang-ri missile launch site, which North Korea had begun to dismantle last June after President Trump's summit meeting with Kim Jong Un, reportsthe New York Times.
iDefense, a cybersecurity intelligence unit of Accenture Security, found that at least two dozen universities in the U.S., Canada, and Southeast Asia were targeted by Chinese hackers seeking research about maritime technology, reports the Wall Street Journal.
India no longer holds a special trade status that exempts billions of dollars of Indian goods from American tariffs, saysthe Times.
Over 2,000 Islamic State fighters are being held by U.S.-backed forces in Syria, creating an obstacle to the Trump administration's efforts to withdraw U.S. troops from the conflict there, reports the Journal.


ICYMI: Yesterday on Lawfare

Emma Broches provided a comprehensive overview of EU and U.S. efforts to hold the Syrian regime and actors that support it accountable, from sanctions and corporate accountability to legal efforts against the regime.
Jessica Zhang and Andrew Patterson analyzed a class action lawsuit in New York challenging ICE's practice denying in-person hearings to immigrants.
Matthew Kahn shared House Oversight Committee Chairman Elijah Cummings' request to White House counsel Pat Cipollone for documents related to the White House's security clearance process, as well as Cipollone's response.
Nathan Swire posted this month's edition of Water Wars, covering Chinese military activity off the coast of Thitu Island in the Philippines.
Jen Patja Howell posted the newest edition of The Lawfare Podcast, Jack Goldsmith sat down with John Judis to discuss Judis's book, "The Nationalist Revival."
Email the Roundup Team noteworthy law and security-related articles to include, and follow us on Twitter and Facebook for additional commentary on these issues. Sign up to receive Lawfare in your inbox. Visit our Events Calendar to learn about upcoming national security events, and check out relevant job openings on our Job Board.
Michael Cohen testifies in private to House intelligence panel – live updates

Donald Trump's former fixer returns for a fourth round of congressional testimony while Mike Pence pitches for oil and gas industry


Homeland security secretary Kirstjen Nielsen is set to testify before Congress Wednesday about the Trump administration's policy of separating immigrant families and the president's declaration of a national emergency at the US-Mexico border.
Nielsen will appear before the House Homeland Security Committee and is expected to face tough grilling about family separations, the New York Times reports.


The Trump administration is looking to refashion endangered species protections in order to ease conditions for industry, particularly those involved in oil and gas, the Guardian's Oliver Millman reports.
Along the way, some species may risk being pushed close to extinction.


Vice-President Mike Pence is heading to Ohio this week to headline a fundraiser for the oil and gas industry.
Pence will appear on Friday in Columbus at the annual meeting of the Ohio Oil and Gas Association, a trade organization for the industry, the Associated Press reports.


Donald Trump's former lawyer Michael Cohen will be back on Capitol Hill testifying today before the House intelligence committee.
The daylong testimony will be behind closed doors, the Associated Press reports.
Continue reading...
James Comey: Republicans are wrong. Transparency is possible in the Mueller investigation. - Salt Lake Tribune

James Comey: Republicans are wrong. Transparency is possible in the Mueller investigation.

Salt Lake Tribune

Attorney General William Barr will decide how much of special counsel Robert Mueller's findings and conclusions to share with Congress and the American ...



Putin: US Withdrawal from Nuclear Treaty Threatens World Disarmament - Prensa Latina

Putin: US Withdrawal from Nuclear Treaty Threatens World Disarmament

Prensa Latina

06 de marzo de 2019, 08:45Moscow, Mar 6 (Prensa Latina) Russian President Vladimir Putin on Wednesday warned about the dangers for the disarmament ...
Russians are smiling - Foster's Daily Democrat

Russians are smiling

Foster's Daily Democrat

To the Editor: The Russians are smiling today. Even using a massive disinformation program or astutely targeting Agents of Influence they could never have ...
Judge Demands Explanation About New Roger Stone Book (VIDEO) - Newsy

Judge Demands Explanation About New Roger Stone Book (VIDEO)

Newsy

The judge in Stone's criminal trial wants to know why Stone's attorneys didn't disclose the planned book release to the court sooner.



-
Michael Novakhov - SharedNewsLinks℠
Selected Posts and Searches
The Diagnostic Triad of the Abwehr and the New Abwehr Operations Worldwide And In "Trump - Russia Affair" | Abwehr Austrophobia
__________________________________________
-
Michael Novakhov - SharedNewsLinks℠
Get link

Facebook

Twitter

Pinterest

Email

Other Apps