5:00 AM 2/24/2019 - New Abwehr and Germany's Strategic Repositioning | Schroeder | Jared Kushner | Is there a sexual relationship between Donald Trump and Jared Kushner? | Company Reportedly Seeking Federal Loan For $1.15 Billion Real Estate Deal: White House adviser Jared Kushner remains a key stakeholder in the family business.
Get link

Facebook

Twitter

Pinterest

Email

Other Apps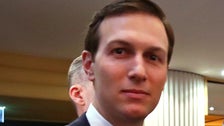 5:00 AM 2/24/2019 - New Abwehr and Germany's Strategic Repositioning | Schroeder | Jared Kushner | Is there a sexual relationship between Donald Trump and Jared Kushner? | Company Reportedly Seeking Federal Loan For $1.15 Billion Real Estate Deal: White House adviser Jared Kushner remains a key stakeholder in the family business.
4:23 AM 2/24/2019
Next Page of Stories
Loading...
Page 2
Next Page of Stories
Loading...
Page 3
Ex-German chancellor says Europe needs Russia to withstand U.S., China
February 2, 2019
Europe needs Russia's potential and most importantly the country's market and natural resources in order to withstand such superpowers as China and the United States, former German Chancellor Gerhard Schroeder told the Spiegel outlet.
"If we, as Europeans, want to survive politically and economically between [such] superpowers [as] the United States and China, we cannot do this without Russia's potential. We need the country's market and, first of all, its resources", Schroeder told the outlet in an interview released on Friday.
According to the former German chancellor, Russian President Vladimir Putin has been trying to build the kind of relations with Western countries that would be based on equality and respect, but he has been repeatedly rejected when trying to reach out to Europe.
"But this is a big chance for us now. We should try to reconnect Russia with the European Union and the West. In order to achieve this, changes are doubtless required both in Russian and Western politics", Schroeder added.
At the same time, Schroeder stressed that he had never said that Russia did not experience any problems. According to the former chancellor, Russia has issues it needs to deal with but they should not be used to pick on Moscow.
In 2014, relations between Russia and the West deteriorated over Moscow's alleged involvement in the Ukraine conflict and Crimea's reunification with Russia.
EU member states, including France, imposed several rounds of sanctions on Russia's energy, banking, and defense sectors, among others, as well as on a number of Russian officials. Russia has denied the accusations and introduced a set of countermeasures in response to the West's restrictions.
Source: Sputnik
Russian energy group Gazprom CEO Alexei Miller (R) and head of the supervisory board of Gazprom's Nord Stream 2 and former German Chancellor Gerhard Schroeder (L) speak during a signing ceremony for the Nord Stream 2 gas pipeline agreement in Paris on April, 24, 2017.
The Nord Stream 2 gas pipeline from Russia to Germany would not be possible without former German Chancellor Gerhard Schroeder and his contacts, the author of a new book has claimed, according to a report.
Read the whole story
· · · ·
It's too early to take away any clear lessons from the Trump era, except one: Whatever you do, never fire the FBI director.
Yes, as president, it is fully within your power to cashier inferior executive-branch officers. But if the aftermath of the James Comey firing is any indication, it risks backlash from FBI and Justice Department officials who will take umbrage — and extraordinary steps in response.
This is the upshot of the "60 Minutes" interview of former Deputy Director Andrew McCabe. The Comey firing was ham-fisted and unsettling given the ongoing investigation of Russian interference into the 2016 election. But what ensued was an embarrassing freakout by law-enforcement officials entrusted with awesome powers.
According to McCabe, Deputy Attorney General Rod Rosenstein brought up invoking the 25th Amendment.
It's worth considering how this Rube Goldberg amendment is supposed to work: The vice president takes power if he and a majority of the Cabinet declare in writing to the Senate and the House that the president is "unable to discharge the powers and duties of his office."
Then the president can contest the declaration, also in writing, to the Senate and the House. If the vice president and a majority of the Cabinet still say he can't serve, Congress has 21 days to vote on the question. If two-thirds of both houses says he can't, the vice president remains acting president.
Anyone who believes that this was a remotely plausible or appropriate means to depose Donald Trump should have his own ability to discharge his duties examined.
First of all, Trump obviously was perfectly capable of discharging his duties; he just discharged them in a way alarming to McCabe and Rosenstein. His response to an effort by his Cabinet to join such an exercise would have been to fire anyone involved, which he could have done because, again, he wasn't incapacitated.
McCabe also says that Rosenstein twice discussed wearing a wire to record the president and wasn't joking. (A source told the New York Times when it originally broke the story that Rosenstein meant it sarcastically; his own denials have been carefully worded.)
The FBI didn't go this far, but it did open, per McCabe, two probes into the president to determine if he was a Russian agent or had obstructed justice.
Consider the lunacy of this: By providing Trump with a memo justifying Comey's firing, Rosenstein participated in the scheme that the FBI considered a possible crime, or the culmination of a Russian plot. Then Rosenstein turned around and appointed a special counsel, whom he oversaw, to investigate the possible crime to which he was a party.
It's also absurd that the FBI officials considered the firing of Comey to be potential obstruction of the investigation that they were continuing, and indeed making more serious by making the president an explicit target.
The comments that Trump made about Russia that McCabe and Co. found so disturbing were hardly damning. In his cover letter over Rosenstein's memo, Trump mentioned that Comey had told him three times that he wasn't under investigation. This was true, and Trump was frustrated that Comey wouldn't make it public. That doesn't make him a Russian agent.
In his notorious Lester Holt interview, Trump said he fired Comey because there wasn't anything to him and Russia. He didn't say he wanted to shut down the probe; indeed, he said he understood it would now probably go on longer.
Perhaps Trump's comments in his ill-considered meeting with the Russian foreign minister and ambassador in the immediate aftermath of the Comey firing were worse, but it's hard to say absent a transcript.
What McCabe's version strongly suggests is that the FBI took upon itself to be a check on the president of the United States. This is not its appointed role in our system. If the president abuses his powers, that's a matter for Congress to take up, not for executive-branch officials whose panic eclipsed their judgment.
Rich Lowry is editor of National Review.
Read the whole story
· · ·
Signed in as
Michael_Novakhov
Share this story on NewsBlur
Shared stories are on their way...
by Nathan Hopper
Saturday, February 23rd 2019
A Boeing 767 with Amazon Prime Air livery, similar to the one pictured, crashed into the water south of Houston Saturday afternoon//Photo: Planes At Paine/Youtube
ANAHUAC, TX (WFXL) —
According to the Federal Aviation Administration, Atlas Air Flight 3591, a Boeing 767 cargo plane, crashed into the Trinity Bay near Anahuac, TX, 30 miles outside of Houston's airport.
The plane appears to have been flying for Amazon Prime Air, according to flight tracking site FlightRadar24.
The FAA says the crash happened just before 12:45 p.m. local time Saturday as the plane was flying from Miami to Houston.
"I really thought it was thunder. Then my son said 'I just heard a plane go down.' I said what do you mean you just saw a plane do down? He's like 'Mom, it went straight down. Let's go to the water and see'." said crash witness Candace Dockens Chavez.
"It didn't make sense cause like, that's what you would see in a movie. It never happens. Nobody ever sees that," said witness Daniel Chavez.
Three crew members were on board the plane, says the FAA in a Tweet.
Chambers County Sheriff Brian Hawthorne says his agency is responding to eyewitness and an FAA confirmation that a large commercial plane crashed into Trinity Bay.
Hawthorne told sister station KFDM that from the appearance of the wreckage, he doesn't believe "anyone" could have survived.
There have been no official confirmation as to the condition of the three crew members on board as the search and rescue operations continue.
Editor's Note: This story was updated with witness quotes and the appearance of the wreckage to Sheriff Hawthorne.
Next Page of Stories
Loading...
Page 4
Mendelblit hopes to release the decision before the end of the week, about 40 days prior to the April 9 election, but it may be delayed to the beginning of next week.
Last week, Mendelblit convened meetings with Israel's State Prosecutor Shai Nitzan and Tel Aviv District Attorney for Taxation and Economics Liat Ben Ari, who recommend indicting the prime minister in Case 2000 as well. Mendelblit has yet to reveal his position in these meetings, and is still unclear on his intentions to file charges.
In the event that Mendelblit will close Case 2000, he will issue a detailed explanation for his decision, and will also publish the state prosecutor's position on the matter. It is thus far unclear on which rationale Mendelblit would decide to close the case, as none of the legal reasons (lack of evidence, lack of blame, or lack of public interest) are at play.
The decision is expected to be published on Thursday. On Wednesday, Netanyahu will be meeting with Russian President Vladimir Putin in Moscow. Mendelblit will probably emphasize in his announcement to the public that his decision is not final, as to avoid claims that he is hurting or influencing the outcome of the elections. In meetings conducted by Mendelblit, he has consulted with upwards of 20 senior legal officials who have taken a deep dive into the evidence of the cases. Investigations have carried on for about three years. Mendelblit rejected Netanyahu's lawyers' requests to delay publicizing the decision until after the elections, on the grounds of "the principal of equality in the eyes of the law and the public's right to know about important legal decisions such as these."
There is no preventing the announcement of intentions to indict a public figure pending a hearing, even if the hearing itself will take place after the election, Mendelblit wrote in his decision. "Not a small number of charges have been filed against elected officials before elections over the years, most of which have been before local elections that have taken place fairly recently."
Read the whole story
· · ·
WASHINGTON – Donald Trump was in full deflection mode.
The Democrats had blamed Russia for the hacking and release of damaging material on his presidential opponent, Hillary Clinton. Trump wasn't buying it. But on July 27, 2016, midway through a news conference in Florida, Trump decided to entertain the thought for a moment.
"Russia, if you're listening," said Trump, looking directly into a television camera, "I hope you're able to find the 30,000 emails that are missing" – messages Clinton was reported to have deleted from her private email server.
Actually, Russia was doing more than listening: It had been trying to help Republican Trump for months. That very day, hackers working with Russia's military intelligence tried to break into email accounts associated with Clinton's personal office.
WATCH: A timeline of Robert Mueller's Russia probe
5:00 AM 2/24/2019
M.N.: Is there a close, intimate, sexual relationship between Donald Trump and Jared Kushner? This might be the uncomfortable for some people but quite the legitimate question to entertain. Which is more, it is quite surprising that this issue was not looked into by the usually inquisitive American mass media including the social media networks.
Get link

Facebook

Twitter

Pinterest

Email

Other Apps