10:37 AM 6/27/2019 - Iran conflict is the New Abwehr recreation and replay of the Arian-Iranian "world" vs Non-Arian, Juden U.S. and Israel - GS
Get link

Facebook

Twitter

Pinterest

Email

Other Apps
Iran conflict is the New Abwehr recreation and replay of the Arian-Iranian "world" vs. Non-Arian, Juden U.S. and Israel "world"- GS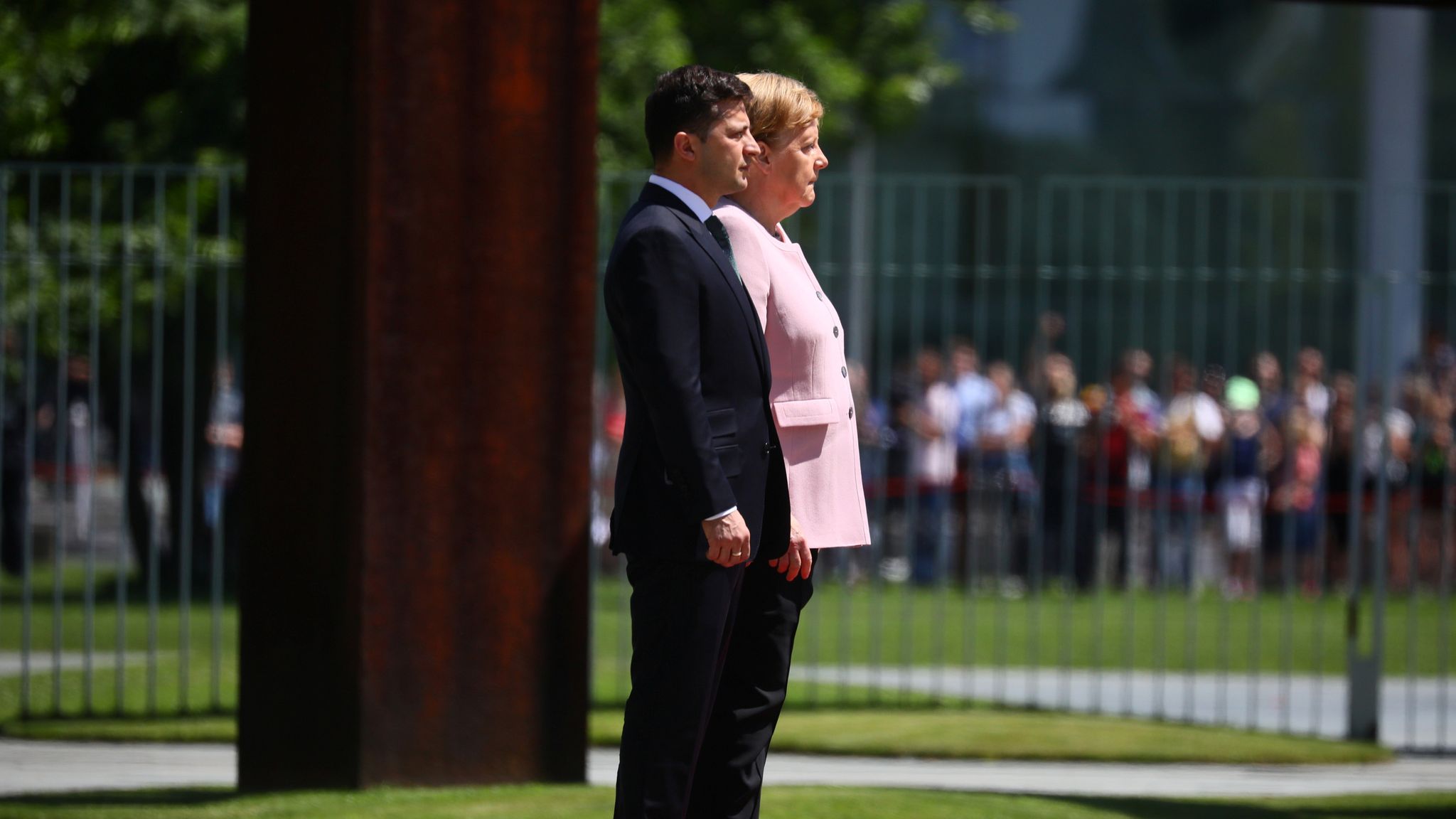 10:37 AM 6/27/2019 - Iran conflict is the New Abwehr recreation and replay of the Arian-Iranian "world" vs Non-Arian - Post Link
Aryan- GS
M.N.: The structuring of the New Abwehr's hypothetical operations and thinking as I see it, based on the various observations of the recent events, reflects the German military history, and the specific traditions, mind, soul, beliefs, and the philosophy of Abwehr, especially of Canaris' and post-Canaris Abwehr. It became possible due to the self-perpetuating and self-recreating traits of Abwehr after WW2 as the social, intelligence, and political-financial group, the institute, and the institution; in many senses. This includes also a lot of the old garbage, such as the old Nazi racial theories and thinking, which have nothing in common with the true science.
These unique, specific, peculiar features of the subject under the observation, the New Abwehr, serve as the diagnostic, revealing for the intelligence analysis, signs; but only and as always in any analysis, just hypothetically, Hermeneutically; as the Working Hypothesis, and as the Working Interpretation.
Next Page of Stories
Loading...
Page 2
In November 2018, Merkel had to take a commercial flight to fly to a G20 summit in Buenos Aires after her plane, an Airbus А340, lost all communications with the ground as it was flying over the Netherlands towards Argentina.
Two government planes will be on standby so that
Chancellor Angela Merkel
can safely fly to a G20 summit in Japan which opens in Osaka on Thursday, an unnamed German airforce spokesman was cited by
the news agency DPA
as saying.
The spokesman said that the second A340 jet, due to be deployed at Tegel airport in Berlin, will replace the primary A340 if it faces possible technical problems before takeoff.
The second plane will also make a scheduled training flight to Tokyo if the plane carrying
Merkel
takes off and safely fly for several hours.
If the primary plane fails to make the return journey, the second aircraft would also be used as a replacement.
Earlier this month, the German newspaper Rheinische Post quoted unnamed officials as saying that the German Bundeswehr, the Foreign Ministry and the Federal Office for the Protection of the Constitution now suspect sabotage and cyberattacks as possible causes of numerous malfunctions on the country's government planes.
Lufthansa technicians, for their part, assured the authorities that the recent problems pertaining to these aircraft were purely technical ones.
The issue was raised after Merkel's plane,
an Airbus А340
dubbed the "Konrad Adenauer", lost all communications with the ground as it was flying over Netherlands towards G20 summit in Argentina on 29 November 2018, and was forced to return to Cologne.
The pilots managed to safely land the plane with half-full fuel tanks, which created additional security risks, as the fuel system on board also failed. Merkel, in turn, was forced to take to commercial flight to arrive in Buenos Aires.
Similar incidents marred foreign trips of German Foreign Minister Heiko Maas earlier this year. These included his arrival in New York on 1 April 2019, when one of his Airbus A321's tyres exploded upon landing despite the fact that it was recently replaced with a new one.
News
In her opening remarks at the G20 summit, Angela Merkel urged her colleagues to work together. "I am sure everyone is doing their best to achieve good results," the German chancellor said.
OSAKA, Japan — US President Donald Trump lands in Osaka, Japan, for the annual Group of 20 summit amid a tropical cyclone that is predicted to turn into a typhoon — a possible metaphor for the four days of high-stakes diplomacy that lie ahead. As his re-election bid heats up, Trump is eager to produce breakthroughs on a series of foreign policy challenges including the showdown between the US and Iran, a trade war with China, the threat of fresh election interference by Russia and stalled nuclear talks with North Korea.
His itinerary in Osaka includes sit-downs with Russian President Vladimir Putin, Chinese President Xi Jinping, Turkey's Recep Tayyip Erdogan and Saudi Crown Prince Mohammed bin Salman, all of whom have authoritarian tendencies, as well as disquieted allies including Germany's Angela Merkel and more contented ones such as Japanese Prime Minister Shinzo Abe.
The president left Washington days after pulling back from the brink of armed conflict with Iran and as he trades threats over its nuclear program and support for terror groups. With Iran threatening to breach uranium enrichment limits set in the 2015 nuclear accord as soon as Thursday, Trump will be asked to articulate his strategy for containing Iran to skeptical world leaders after pulling the US from the deal last year.
Trump will also meet with the Saudi crown prince, who US intelligence services concluded ordered the grisly killing of Washington Post columnist Jamal Khashoggi, a US resident. Despite the killing, Trump has continued to pursue a close relationship with Saudi Arabia, a lynchpin to the US Middle East strategy to counter Iran over its support for terror groups, its nuclear program and role in furthering humanitarian disaster in Yemen's civil war.
Trump will also find himself face-to-face with Putin for the first time since special counsel Robert Mueller's investigation ended without finding evidence that the Trump campaign criminally conspired with Russia during the 2016 election.
Next Page of Stories
Loading...
Page 3
Read the whole story
· · · · · · · · ·
Angela Merkel has been seen shaking uncontrollably for the second time this month as fears grow for the 64-year-old German Chancellor's health.
Mrs Merkel's arms and body could be seen noticeably trembling as she met Germany's President Frank-Walter Steinmeier today.
She continually folded her arms in an apparent attempt to stop her hands and body from violently juddering.
Close-up footage showed the difficulty she was having trying to keep the quivering under control as she gripped her arms together.
However, her spokesman claimed soon after that the German chancellor was 'fine'.
It comes 10 days after she blamed dehydration for the shakes she suffered during a meeting with visiting Ukrainian President Volodymyr Zelenskiy.
She later claimed to have felt better after drinking some water.
During today's incident an aide rushed to her side to offer her a glass of water, which she declined.
Medics have speculated over what caused her to shake, with suggestions ranging from an over-active thyroid to low blood sugar.
Most doctors, however, are in agreement that the shaking is unlikely to have been caused by dehydration or Parkinson's disease.
Berlin is in the throes of a heatwave but the press conference took place in the early morning when the temperature in Berlin was 19C.
After the ceremony with Steinmeier, Merkel went on to the Bundestag lower house of parliament for the swearing-in of the new justice minister. She showed no signs of shaking and looked relaxed, chatting and laughing with Vice Chancellor Olaf Scholz.
Merkel, who turns 65 next month, was attending a ceremony today to decommission Justice Minister Katarina Barley, who is leaving to become a lawmaker in the European Parliament.
Merkel's spokesman said she would participate later in the swearing in of the new justice minister.
Asked if the chancellor would take part in this weekend's G20 meeting in Japan, the spokesman said: 'Everything is taking place as planned. The chancellor is well.'
She is due to fly to Japan later today although many leaders have already gathered in Osaka this morning.
Fears for Mrs Merkel's health had been sparked just over a week ago when the Chancellor appeared unsteady and shook as she stood in the midday sun next to visiting Ukrainian president Volodymyr Zelensky, whom she was welcoming to her office building in Berlin with military honours.
She was asked by a reporter about her wellbeing at a news conference about 90 minutes later, when she said: 'I've drunk at least three glasses of water and so I'm doing fine.'
Zelensky, 41, made light of Merkel's uneasy spell, joking that he would have come to her rescue if necessary.
'She was standing next to me and completely safe,' he said.
Mrs Merkel's whole body visibly shook and she pursed her lips as she tried to contain the situation as she stood with Zelenskiy in the 28C (82F) heat while a military band played their national anthems outside the chancellery.
But following the anthems, Mrs Merkel seemed better, walking quickly along the red carpet with Zelenskiy into the building, pausing to greet the military band and taking a salute.
Health professionals speculated on the cause of the tremors - with many in agreement that they were unlikely to have been caused by dehydration.
Although Merkel denies there is any cause for concern, one doctor suspects she may be suffering from an orthostatic tremor.
Peter Garrard, a professor of neurology at St George's, University of London, told MailOnline during the German Chancellor's first shaking episode that her symptoms 'seemed to fit' those of the progressive condition.
And, after seeing footage of her trembling as she met Germany's President, Professor Garrard maintains an orthostatic tremor is the most likely cause.
Orthostatic tremors often cause people to tremble in one or more parts of their body. This is often worse when they stand, with many sufferers having tell-tale 'shaky' or 'frozen' legs. The problem tends to resolve when they walk, sit or lie down.
Stress can make the shakes worse, which then becomes a vicious cycle as tremors cause the patient to become increasingly uneasy. There is no denying Merkel has a stressful job, however, it is one she has held for 14 years. This led many to dismiss suggestions her shakes may be down to nerves or a panic attack.
The tremors, which can last just a few seconds, can also come on for no apparent reason. The rare disorder tends to strike people in their sixties.
Over time, the condition can cause fatigue, pain and immobility. While there is no cure, drugs like Clonazepam can ease the symptoms.
Walking aids like scooters, sticks or even wheelchairs in extreme cases, may eventually be required. However, only Merkel's arms and hands have been seen shaking to date.
GP Dr Sarah Brewer, a medical director of Healthspan, told MailOnline the shakes could have been brought on by anything from an over-active thyroid to side effects from medication.
'Honestly, to me it looks like an infection,' Fitzpatrick said. 'Sometimes when you have an infection, you'll find the body will shake.'
'I read that there'd been some mention of dehydration but I don't think it looks like that to me. You wouldn't normally get shaking like that with dehydration,' he added.
'If you were starving, maybe, but thirst wouldn't do that to you.'
It is not publicly known if Mrs Merkel, who has led Germany since 2005, has any health problems.
German privacy laws are very strict on that type of information being published by the media.
Merkel is frequently called the European Union's most influential leader and the most powerful woman in the world.
She has said she will leave politics at the end of her current term, in 2021.
Merkel is renowned for her work ethic and has a reputation for outlasting other leaders at European Union summits with her ability to focus on the details of complex discussions deep into the night.
In the past, she has joked that she is a 'sleep camel' who can go days with just a few hours of sleep as long as she gets a full night of shut-eye at the weekend.
Merkel has loomed large on the European stage since 2005, helping guide the EU through the euro zone crisis and opening Germany's doors to migrants fleeing war in the Middle East in 2015 - a move that still divides the bloc and Germany.
Merkel began a stage-managed gradual exit from politics in October, when she said her fourth term as chancellor would be her last and that she would not seek re-election in 2021, when the next federal election is due.
In December, Merkel handed over the chair of her Christian Democratic Union (CDU) to her protege Annegret Kramp-Karrenbauer, though her unconvincing start in the role has set back the party's plans for a smooth leadership transition.
Merkel is well known for enjoying an active and healthy lifestyle - with hillwalking being one of her favourite pursuits.
She and her husband famously take an annual walking holiday in the region of South Tyrol.
Every year since 2008 she and her husband, Prof Joachim Sauer, have stayed at the same four-star hotel in the resort of Sulden.
Last year she cancelled the holiday for the first time in a decade after enduring a punishing year in politics.
In 2018 Merkel narrowly averted the collapse of her coalition government in a row with Bavarian conservatives over immigration and faces a challenge from the far-right Alternative for Germany (AfD).
Read the whole story
· · · · · · · · · · · · ·
"We're going to be meeting with a lot of different countries, many of whom have been taking advantage of the United States, but not so much anymore," Trump said before leaving the White House on Wednesday.
While Trump will attend G20 summit sessions with leaders from around the world, most of the real work will revolve around one-on-one meetings with key world leaders, particularly President Xi Jinping of China and Russian President Vladimir Putin.
Here's a sampler of what to expect:
China: Deal, no deal, or more talk?
Trump, who has threatened more tariffs if Xi does not make a deal, wants a new agreement with China to end what he calls their unfair trade practices, including currency manipulation and theft of trade secrets.
China, which has defended the way it does business, says Trump needs a new agreement because the country's retaliatory tariffs are hurting American farmers and other key groups of voters.
Few financial analysts expect Trump and Xi to sign and seal a new agreement in Osaka. What's more likely: Some sort of agreement to keep negotiating.
Claiming that "we've been ripped off by everybody over the years," Trump told reporters upon leaving the White House for the G20: "We'll see what happens with China, with Russia, with Japan, with many countries."
Russia: Another round with Putin
Trump meets Friday with Putin – one of the most scrutinized, and inscrutable, relationships in political history.
Trump, who notes he has approved sanctions on Russia for its misbehavior, has denied allegations of Russian collusion with his campaign during the election.
"What I say to him is none of your business," he told reporters Wednesday.
Iran: A sanctions standoff
On Tuesday, Trump threatened to use "overwhelming force" against Iran if it attacks U.S. assets or personnel, and added that "overwhelming will mean obliteration."
Meanwhile, leaders like German Chancellor Angela Merkel – who is also scheduled to speak with Trump at the G-20 – have criticized him for pulling out of a multi-national agreement in which Iran agreed to give up the means to make nuclear weapons in exchange for sanctions relief.
North Korea: Beautiful letters with Kim
Trump will speak with Xi and Putin about efforts to revive negotiations between the U.S. and North Korea over ending the latter's nuclear weapons programs.
After the G20 summit ends Saturday, Trump will fly to Seoul for meetings with South Korean President Moon Jae-in.
"I'll be meeting with a lot of other people," Trump said, adding: "But I may be speaking to him in a different form."
Saudi Arabia: Talk about Iran, not Khashoggi
The Saudis have repeatedly denied wrongdoing.
- Presidential politics back in the US
Trump began attacking the Democrats during his Air Force One ride to Osaka, tweeting at one point that the first debate was "BORING!" He also blasted NBC News for having technical difficulties during the broadcast.
Expect more political food fighting from Trump during the G-20 summit itself.
Read or Share this story: <a href="https://www.usatoday.com/story/news/politics/2019/06/27/trumps-g-20-schedule-meetings-chinas-xi-jinping-russias-putin/1568305001/" rel="nofollow">https://www.usatoday.com/story/news/politics/2019/06/27/trumps-g-20-schedule-meetings-chinas-xi-jinping-russias-putin/1568305001/</a>
Read the whole story
· · · · · · · · · · · · ·
What caused Angela Merkel's shakes during Berlin ceremony? Doctor gives his verdict
ANGELA Merkel sparked fears for her health after she was seen shaking during a military ceremony to welcome the new Ukrainian president to Berlin on Tuesday.
By LAURA MOWAT
PUBLISHED: 00:13, Fri, Jun 21, 2019 | UPDATED: 13:27, Fri, Jun 21, 2019
Read the whole story
· · · · · · · · ·
Next Page of Stories
Loading...
Page 4
Get link

Facebook

Twitter

Pinterest

Email

Other Apps